Sai Vashti Kandula must know someone—or something. On Monday evening, Kandula drove his rented U-Haul into a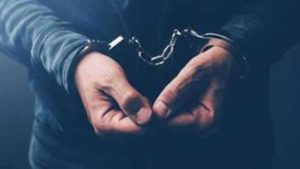 barrier a few hundred feet from the White House, backed up, and rammed the barrier again.
Upon being apprehended, Kandula reportedly said he wanted to "kill the president." On Tuesday, based on statements he made at the scene, Kandula was charged with "threatening to kill, kidnap, inflict harm on a president, vice president, or family member." If that were not enough, he was also charged with "assault with a dangerous weapon, reckless operation of a motor vehicle and trespassing."
The fact that he carried a Nazi flag in his backpack had to ramp up the threat level. In an interview after the arrest, Kandula told investigators that "Nazi's have a great history." He reportedly admires their "authoritarian nature, eugenics, and their one world order." To make for a better photo-op authorities obligingly spread the flag out on the ground beside the truck.