by Jack Cashill
Published in wnd.com - Jun 4, 2009
On Sunday morning, regrettably, a kind of crude frontier justice caught up with late abortionist George Tiller. He was shot and killed in the foyer of his Wichita church.
For the left, Scott Roeder, the accused killer, had alchemized the unholy dross of a corrupt late term abortionist into martyr's gold.
In the entirely apt words of Dan McLaughlin, "Even before anything was known about Roeder, the left side of the blogosphere reacted to Dr. Tiller's murder as if it was Christmas morning and they just got a pony."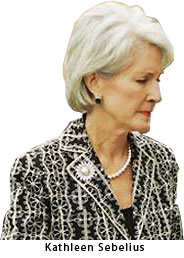 If so, then Santa Claus was none other than Secretary of Health and Human Services Kathleen Sebelius.
For the six years that she governed the state of Kansas, she enabled Wichita abortionist Dr. George Tiller to flout the state's tough abortion laws and get away with it.
Tiller was no ordinary abortionist. He specialized in late term abortions and performed them for any reason whatsoever.
In the clip that follows you will hear Tiller telling a 1995 National Abortion Federation gathering that his clinic had performed 10,000 late term abortions in the last five years, only 800 of which involved fetal anomalies.
Listen to 1995 Tiller audio clip (length: 37 seconds)
As to the anomalies in question, those included cleft pallet, Down's syndrome and healthy twins, the twins because of their presumed economic impact.
In 1997, Kansas toughened its laws to close the loopholes that Tiller had forced open. The new law stated that a late-term abortion could be performed only if two doctors found that the mother would otherwise suffer death or "a severe and irreversible impairment to a major bodily function."
The new law required the abortionist to report to the Kansas Department of Health and Environment the "reason and basis" for the late-term abortion. The annual summaries can be accessed here: http://www.kdheks.gov/hci/absumm.html
As the reports show, in ten years not one single late term abortion has been performed to save the life of the mother. This life-saving hokum was pure liberal media myth.
The reports also show that of the 192 late term abortions on healthy babies performed in 2008—98 percent on women from out of state--none were performed for a legitimate "medical emergency."
Every single late-term abortion involved a temporary mental health diagnosis, made, of course, by Tiller, who is no one's idea of a mental health expert.
Dr. Paul McHugh is one such expert. He served as Chair of the School of Psychiatry at Johns Hopkins University for 25 years. After reviewing Tiller's files, he concluded that none of them showed a sufficient medical or psychological concern to justify an abortion under Kansas law.
Dr. McHugh taped a video discussing the files that can be accessed on youtube: http://www.youtube.com/watch?v=mviFMpy_sBU (or view video below).
McHugh reveals that Tiller would perform a late-term abortion for reasons such as a mother not wanting to hire a babysitter when she attended rock concerts, a mother not wanting to miss the prom, and other "severe and irreversible impairments."

(Above video: Dr. Paul McHugh)
To keep his practice alive, Tiller had learned to game the system. His money worked well enough until Republican Phill Kline was elected Kansas Attorney General in 2002 and attempted to enforce the state's abortion law.
Tiller needed help. He would find it not in the courtroom but in the proverbial back room where then Kansas governor Kathleen Sebelius engineered the deal that kept Tiller in business.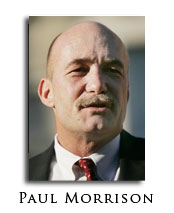 Sebelius persuaded Paul Morrison, the popular Republican district attorney of the state's most affluent county, to switch parties and run against Kline.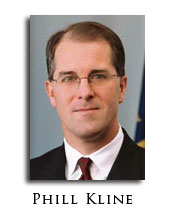 Kline had proved deadly serious in bringing Tiller to justice, a move that had the potential to throw a major wrench in the Democratic fund raising apparatus.
With Tiller's massive financial support behind him—some $1.2 million indirect dollars--Morrison ousted Kline. Before leaving office, however, Kline had filed 30 counts against Tiller for performing illegal late-term abortions.
In other words, Tiller stood accused of taking the life of fifteen fully viable unborn babies whose mothers were equally healthy in utter disregard of Kansas law.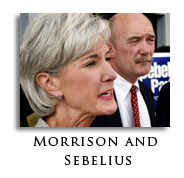 While Morrison was reviewing these charges, Sebelius honored Tiller and his staff at an elegant but extremely discreet soiree at Cedar Crest, the governor's Mansion.
Among the more revealing of the photos taken at the event is one of Sebelius holding a T-Shirt presented to her by Tiller, which reads, "Trifecta 2006: Sebelius, Parkinson, Morrison."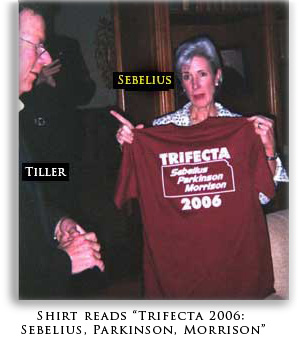 In the photo, Sebelius points at Tiller as if to acknowledge his contribution to the Democratic sweep.
To no one's great surprise, Morrison dropped the felony charges Kline had brought against Tiller. As Morrison interpreted the law, if a doctor said an abortion was necessary to protect the life and health of the mother, that was good enough for the new AG.
Given the exposure, Morrison had to charge Tiller with something. He resorted to the admittedly "technical" charge that Tiller used a second confirming doctor who was not financially independent as the law required.
After reluctantly axing Morrison for his role in an impressively seamy sex scandal, Sebelius appointed obscure Democrat, Stephen Six the new attorney general.
Six picked up where Morrison left off. He announced he would not conduct any further investigation of Tiller as such was "an invasion of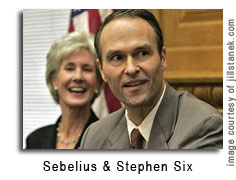 privacy." Instead, he continued with the watered down case against Tiller that he had inherited from Morrison.
Six apparently was none too keen on conviction. The state put only one witness on the stand, Kristin Neuhaus, a marginal doctor who had no other practice but to rubber stamp Tiller's abortions.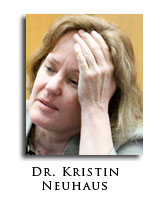 Although allegedly friendly, Neuhaus proved hostile and answered the state's questions only grudgingly. The state offered no other witness and no physical records to prove a financial affiliation.
For those who care, here is what really happened at Tiller's clinic. Neuhaus would sign a form letter claiming the mother would "suffer severe impairment of a major bodily function"—as required by law--if a late term abortion were not performed.
Neuhaus offered no diagnosis. Often she did not even see the patient. All patients were served up by Tiller, and all of Neuhaus's income came from Tiller except for the limited income she has received as a laser hair technician.
For years, Tiller had used the revenue from these abortions—he boasted of having aborted 60,000 plus "fetuses over 24 weeks"—to buy off the state's "moderate" establishment, including the sitting governor.
The jurors, to be sure, did not learn any of this. A Tiller conviction would not have looked good on the record of our new Secretary of Health and Human Services.
As John F. Kennedy once said, "Those who make peaceful revolution impossible will make violent revolution inevitable."
In the Tiller case, Sebelius was chief among the "those."