© Jack Cashill
Published in WND.com - December 3, 2014
A few days ago, a very good friend of mine, an African American, sent out a heartfelt plea to his email list on the subject of Ferguson under the message, "Call for restraint and dialogue."
In the email, he accurately described an incident that happened some years back. He and I were working late on a record we were producing.
We left the studio at the same time, he in a red pick-up, me in a yellow VW bug. We drove south on the Kansas side of a street appropriately named "State Line Road." We both lived on the Missouri side and had Missouri plates.
"A police car came off a side street and worked his way between me and Jack," wrote my friend. "When I crossed the intersection into the wealthy area the police hit his red lights and directed me to pull over."
"Jack trailed and as I stopped so did he. Jack's car was parked behind the police car. As Jack got out of his car to say something the policeman told him to get back in his car in a sharp and tense way."
This is all accurate. What I said was, "He's with me." This was less a case of white privilege than an instinctive reaction of someone who grew up in a police family, in my case in Newark, N.J. The Kansas cops were unimpressed.
"The policeman came alongside of my vehicle and asked me for my drivers license," my friend continued. "We were not speeding, swaying, or doing anything out of the ordinary. I gave him my license and nervously waited."
"The officer came back and gave me my license. I asked him why was I being stopped. His response was 'I needed to check out the ownership of the truck.' He then told me to move on."
This incident made a powerful impression on my friend. "It was clear to me that had [Jack] not been there this situation might have gone another way. The officer in my opinion was frustrated because Jack who is white had interrupted a plan of harassment and maybe more."
My friend may be right. He may not be. Neither of us could be sure. This was some time ago. We were in the studio that night producing the timeless, if tasteless, classic, "One Khomeni Too Many." Do the math.
My friend and I, however, see the world through different prisms. He presumes race as the critical variable in his traffic stop. I don't have the comfort of that presumption.
In the way of example, I occasionally sub for the host of the excellent conservative morning show on KCMO in Kansas City, Greg Knapp.
To get there, I leave my Missouri home at about 4:30 a.m. and cut through the very white and affluent Kansas suburbs in which my friend was hassled. These towns have very little crime, and the police have relatively little to do.
In my last right eight such drives, the police have stopped me three times. On two of those early mornings, the temperature was below zero. On each of these three occasions, I was close to the only car on the road.
On the first stop, I was going 39 in a 30 zone. On the second, I was accused, more or less fairly, of making a rolling stop at a stop sign. On the third, I was accused of coming to too abrupt a stop at a stop sign.
In the last case, the officer ventured that I stopped abruptly, having seen him out of the corner of my eye. "You're right," I laughed. "That is exactly what happened." He gave me a warning.
As to why I was stopped three times, the reason might have been for DWM—driving while Missourian. Or the cops may just have been bored and looking for a diversion. Who knows?
Unlike Michael Brown, I chose not to punch the cops in the face. In turn, none of them felt the need to shoot me. They were professional. I was polite. I got off with a warning each time.
The last time I got stopped in Missouri it was by an Italian-American cop. He had me dead to rights. I was going 49 in a 35 mph zone.
When stopped, I explained that I was accelerating trying to get on the Interstate. He said, "Is that your best explanation?"
"Okay," I said. "Here's explanation number two. My father, my uncle, and four of my cousins are cops." He rolled his eyes. "That's it?"
I looked at his name. I have a friend in town with the same distinctive last name. "You related to Phyllis?" I asked. "She's my cousin," he sighed. "Get the hell out of here."
Even in soft suburban towns, being a cop is a tough way to make a living. In big cities, it is a tough and dangerous way. President Obama and his shameless pal Eric Holder have been making the job more difficult and more dangerous.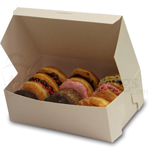 Neither of them has had the experience of getting up in the morning, hoping to see a box of donuts on the table, not so much because you liked donuts, but because it meant your old man made it home safely while you were asleep.
It's a cop thing. They wouldn't understand.