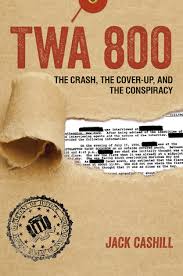 Order Jack Cashill's latest book, TWA 800: The Crash, the Cover-Up, and the Conspiracy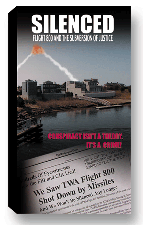 About Silenced: Flight 800
and the Subversion
of Justice (DVD) -

-Buy the Silenced DVD-

© Jack Cashill
December 4, 2018 - AmericanThinker.com
An inveterate fan of Christmas music, I added to my Sirius presets the Hallmark Radio Channel—Channel 70, if you are looking--the day after Thanksgiving. I have been rotating this channel, which plays standards from the American songbook, with a Christian station that features more traditional Christian music.
I was pleased to hear that the Hallmark Channel continues to play the slightly naughty, 1949, call-and-response classic, "Baby, It's Cold Outside." Hallmark, in fact, may very well play this song in its multiple versions more than any other.
Composed by Frank Loesser of "Guys and Dolls" fame, "Baby" tells the story in alternating voices of a young woman who wishes half-heartedly to head home to preserve her reputation and a young man who leans on her to remain with him. "I really can't stay," she sings. "Baby, it's cold outside," he replies as he wears down her defenses and ultimately persuades her to stay.
I was aware that feminist Grinches did not much like the song. I had heard the drumbeat, which, Mary Nahorniak tells us in a USA Today article, has been "getting too loud to ignore." Like many other neo-Victorians in the feminist third wave, Nahorniak sees the song as a symptom of the "the systemic sexual predation that pervades every corner of society." We hear this argument every day. It is the kind of argument--one not without some merit--that got the French skunk Pepe Le Pew kicked off the Warner Brothers' lot.
What I did not know until a friend informed me is that feminists are not the only ones in the great, unwieldy multicultural coalition who object to "Baby." Indeed, it is not a stretch to trace the beginnings of the jihadist threat to this very song.
As British author Jonathan Raban notes in the New York Times, "The essential charter of the jihad movement-its Mein Kampf-is Sayyid Qutb's Milestones (1964)." As it happens, Qutb was visiting the United States in 1949, the year of the song's release. At a church dance in Greeley, Colorado, the pastor played the song for those gathered.
Qutb describes what happened next, "The dancing intensified.... The hall swarmed with legs.... Arms circled arms, lips met lips, chests met chests, and the atmosphere was full of love." For Qutb, this was pure epiphany. He saw in this seemingly innocuous Colorado sock hop what Hieronymus Bosch imagined in hell. From that moment on, he would dedicate himself to "purifying the filthy marsh of this world."
So hang in there, Hallmark. The jihadis seem to have forgotten, and the feminists are not likely to fly planes into your buildings.