by Jack Cashill
December 7, 2005
On Monday morning, December 5, embattled Kansas University professor Paul Mirecki reported that two men who apparently did not appreciate his publicly expressed views on Christianity beat him on a rural Kansas road. Now, however, he is no longer taking phone calls or talking to the press about the incident.
As Mirecki's supporters spread word of the attack to bolster support for the embattled prof, skeptics have begun to poke holes in Mirecki's story. "Kudos to the LJW for not taking the high ranking academic official's story at face value and instead asking the difficult follow-ups," read a typical post on the Lawrence Journal World Web site. "This has "hoax" written all over it," reads another.
Lieutenant Kari Wempe of the Douglas County Sheriff's Office is aware of that skepticism, but she told me late Wednesday afternoon that two detectives remain on the case and are taking it seriously.
Mirecki, the Chair of the Religious Studies Department at KU, had recently gained notoriety for a course he recently proposed titled "Special Topics in Religion: Intelligent Design, Creationism and Other Religious Mythologies."
Intelligent Design backers quickly criticized the course. The very title they took as the insult Mirecki intended. "The fundies want [intelligent design] all taught in a science class," wrote Mirecki in an online posting, "but this will be a nice slap in their big fat face by teaching it as a religious studies class under the category 'mythology'."
When it was revealed that Mirecki had posted any number of anti-Christian comments on the Internet, comments that KU Chancellor Robert Hemenway described as "repugnant and vile," Mirecki was forced to apologize and drop the course. These comments presumably led to the Monday attack.
As Mirecki first told the story of the attack to reporters from the Journal World, he was on his way to breakfast on a rural Douglas County road when he noticed two white men, in their thirties or forties, tailgating him in a pickup truck.
"I just pulled over hoping they would pass, and then they pulled up real close behind," he told the reporters. "They got out, and I made the mistake of getting out."
Mirecki added that the men beat him about the upper body with their fists and "thinks they struck him with a metal object." Lt. Wempe is aware of no eyewitnesses and reports that Mirecki did not identify the truck's license plate. He reported the incident at 6:40 AM. Whether he called from the scene or at Lawrence Memorial Hospital where he went for treatment is uncertain.
"I'm mostly shaken up," he claimed, "and I got some bruises and sore spots."
Mirecki's story has been reported on CNN, CBS, and any number of other major media outlets, here and abroad. Not surprisingly, left-wing blogs are blaze with indignation. The Daily Kos, arguably the most influential liberal weblog in the United States, ran as it headline on December 7, "Thugs beat up evolution supporter - We're fighting back."
Claims the imaginative Kos writer, "A pair of 'Christians' stalked and attacked Professor Paul Mirecki." The cited reason for the attack is that Mirecki was "running a class about how intelligent design is scientific quackery." The Kos has taken up a collection, which, at last check, had netted more than 100 donors. "A flood of letters letting Professor Mirecki know we have his back at least spiritually and financially, will help him through his long recovery," claims the Kos writer with a straight face. Mirecki is recovering well. He apparently suffered a black eye and was released upon treatment.
Contrary to speculation, Mirecki was not the victim of a random road rage. He rules out this possibility himself. When he was still talking, he told local reporters that his attackers "were making references to the controversy that has propelled him into the headlines in recent weeks." Added Mirecki, "I didn't know them, but I'm sure they knew me."
Local skeptics, however, are having a difficult time imaging what did happen. As they explain, there are only two possible ways that attackers could have identified Mirecki on a dark country road. One is that Mirecki has a personalized license plate that reads "MIRECKI" or the "EVILDRP," his online nom de guerre, and the men spotted it.
The second, and more likely, is that these two men staked out his house in their pickup truck on a Monday morning with the temperature in the teens and waited for Mirecki to make his move. That these two presumably Christian men conspired to perform a consciously un-Christian act may not strike The Daily Kos as unusual, given its biases, but it does raise eyebrows among those who do not share its prejudices.
Mirecki lives in a subdivision about two miles south of the Lawrence campus. Given the time of day, around 6 AM, and the place of Mirecki's residence, skeptics are hoping that the Douglas County Sheriffs ask Mirecki to which breakfast establishment he was driving. Most places open at that time of day, perhaps all, would be in Lawrence proper. Mirecki's trip to town is all along well-lit streets
Then there is the question of Mirecki's behavior at the scene. Two men were tailgating him. They pulled over and got out, and then, as Mirecki tells it, he too got out on a dark country road to confront them. These details trouble, but they do not undo Mirecki's story, and it would be imprudent to suggest otherwise until the inquiry is complete.
Still, it should be noted that American campuses have witnessed a veritable pandemic of hate crime hoaxes in recent years. Among the more notorious took place last year at Claremont College in California. Professor Kerri Dunn spoke feverishly at a campus event on "Hate Speech Versus Free Speech," walked to her 1992 Honda Civic, and found it spray-painted with anti-black, anti-female, and anti-Semitic slurs, which was curious since Dunn was of Irish descent. True to form, the humiliated college canceled the next day's classes and staged a mass rally the next night, at which Dunn claimed to much applause, "This was a well planned out act of terrorism."
As it turned out, alas, the FBI and local police quickly smoked out Dunn's story and discovered that she herself had terrorized her car. As the Associated Press reported in the wake of this incident, this was one of more than "20 hate crime hoaxes" to have been perpetrated on college campuses nationwide in the last several years, as the offenders "draw on the socially conscious atmosphere of a college campus to perpetrate their fraud."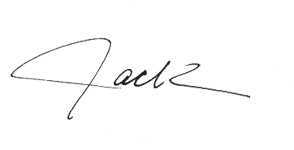 [Previous article: Kansas University Kills Anti-ID Course]

Next article: When "academic freedom" gives way to absurdity]