by Jack Cashill
© WorldNetDaily
December 2, 2005
Moved in no small part by articles in WorldNetDaily and a few other online publications, Kansas University Chancellor Robert Hemenway effectively killed an anti-intelligent design course planned for the spring.
As reported yesterday, Paul Mirecki, the head of the Religious Studies Department at Kansas University, had proposed a course titled "Special Topics in Religion: Intelligent Design, Creationism and other Religious Mythologies."
When it came to light that Mirecki had justified his course on an atheist and agnostic website as " a nice slap in [the fundamentalists'] big fat face," he was coerced into removing "mythologies" from the title.
When it was further revealed on these pages yesterday that for years Mirecki had been posting virulently anti-fundamentalist and anti-Catholic diatribes on KU's Society of Open-Minded Atheists and Agnostics (KU-SOMA) web site, Chancellor Hemenway was forced to tighten the screws.
" I want to be clear that I personally find Professor Mirecki's e-mail comments repugnant and vile," said Hemenway in announcing Mirecki's withdrawal from the course. "They do not represent my views nor the views of this university. People of all faiths are valued at KU, and campus
ministries are an important part of life at the university."
Despite his position as head of the religious studies department, Mirecki had made it clear just how little he valued the Christians in his midst. For instance, when one SOMA communicant complained of being approached by a person giving out Bibles, Mirecki sympathized, "Yeah, I was offered one and asked the guy why he wanted the 'dark ages' to return. He just smiled at me with that inane look of the 'convinced'."
"The Evil Dr. P.," as Mirecki identified himself on the SOMA site, valued the world's Roman Catholics even less. When a student described the ailing Pope John Paul II as a "a corpse in a funny hat wearing a dress," Mirecki responded, "I love it! I refer to him as J2P2 (John Paul II), like the Star Wars robot R2D2." The SOMA crowd was equally harsh on conservative Jews, especially the sort who "sacrifice red heifers."
Although acknowledging that Mirecki made the right decision by withdrawing from the course, Hemenway insisted that " this unfortunate episode does not in any way diminish our belief that the course should be taught."
John Altevogt, the conservative activist who smoked out the SOMA web site, was not assuaged. "The decision itself is meaningless," said Altevogt. "What is at issue is that a religious bigot who appears to be compelled to engage in hateful conduct is not only allowed to lead a major university department, but the department of religious studies."
What troubles Altevogt too is that the Chancellor failed to address the question of whether any discipline would be applied to a professor who made "anti-Semitic, racist and bigoted statements" as well as the campus group that he mentored and encouraged.
Altevogt insists he is just looking for equity. "If a fraternity can be removed from the campus for hazing," Altevogt continues, "is an organization [KU-SOMA] whose members gleefully recount harassing and persecuting visitors to the campus based on their faith or group affiliation to simply be ignored and accepted as part of the university community?"
The Kansas legislature is asking these same questions, and until the answers are known neither is Mirecki's future.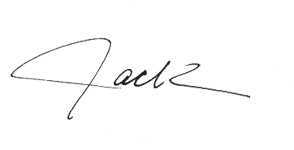 [Previous article: Religious Studies professor slurs Christians, Jews ]
[Next article: Mirecki now mum on alleged beating ]