Sept 18 , 2013 - WND.com
© Jack Cashill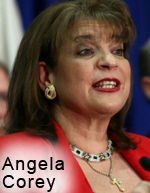 Here is the state of the major media in a nutshell: George Zimmerman makes national headlines for a speeding ticket and a divorce dispute while a critical state investigation of his prosecutor, Florida State Attorney Angela Corey, goes unreported beyond her Jacksonville, Florida, home.
According to the Florida Times-Union, that state's Commission on Human Relations has launched a whistleblower investigation entirely relevant to the prosecution of Zimmerman for the February 2012 shooting death of Trayvon Martin.
In July 2013, Corey fired Ben Kruidbos, then Corey's information technology director, for violating "numerous State Attorney's Office (SAO) policies and procedures" and engaging "in deliberate misconduct."
Kruidbos in turn has filed a suit against Corey under whistleblower protection laws asking for at least $5 million in damages and his job back. Not surprisingly, the media have scarcely raised an eyebrow about any of this.
Kruidbos's name first surfaced in the Zimmerman case at a pre-trial hearing on May 28 of this year. Attorney Wesley White testified that the State was not providing evidence to the defense as required by evidence-sharing laws.
"It came to my attention through a client that there existed certain materials generated by my client, a report, that relates to this case that may have not been turned over to the defense," White told the court.
These materials included photos from Martin's cellphone of a pistol in Martin's hand, drugs, and an under-aged girl, presumably unclothed, as well as various accounts of Martin's recent street fights.
This was critical evidence. Had the defense been able to review it in a timely fashion they might have been able to authenticate it to the satisfaction of Judge Debra Nelson. The jury would have known about the downward spiral of Martin's life into drugs, guns, and street violence.
If this evidence had been admitted, the public would have met the angry, belligerent Trayvon Martin that Zimmerman did, not the saintly "child" the media imagined. This truth might have spared the nation a good deal of post-trial violence and unrest.
Not surprisingly, assistant state attorney Bernie de la Rionda objected to White's testimony as hearsay, but White surprised him by naming Kruidbos as his source.
White testified that he had learned of this mischief more than a month earlier and reached out to defense attorney Mark O'Mara. "I was saddened by it," White said of de la Rionda's potential evidence violations, "but I'm not surprised."
At an impromptu press conference after the hearing, O'Mara claimed that Kruidbos would know what the state attorney's office had not turned over to the defense.
The court's inquiry into this matter, said O'Mara, "could lead to some very dire consequences for those who made presentations to the judge that were not accurate." Kruidbos confirmed this mischief at a June 6 pre-trial hearing.
Once made aware of the evidence, the defense asked for a delay in the trial, which was denied. Judge Nelson claimed that she would review the possibility of sanctions against the state prosecutors after the verdict, but she has yet to do so more than two months later.
In the wake of the not-guilty verdict, the media are using their considerable powers to make Zimmerman seem at least villainous enough to have attacked Martin, even if the evidence makes painfully clear that Martin was the aggressor.
This unseemly propaganda campaign reached a nadir with a headline last week in the New York Daily News, "George Zimmerman capable of 'Sandy Hook, Aurora' style shooting: police chief." The Daily News took its lead from ThinkProgress. Other media repeated the claim.
The police chief in question, Steve Bracknell of Lake Mary, Florida, made the mistake of seeming to respond affirmatively to the email of a progressive activist who insisted that Zimmerman was "a Sandy Hook, Aurora waiting to happen."
The Daily News did not reprint Bracknell's disclaimer. To its credit, ThinkProgress did. Asked to elaborate on his email, Bracknell told ThinkProgress he did not agree with the activist and was "referring to the fact that [Zimmerman] seems to be involved in incidents."
While the left busily fretted about "ticking time bomb" George Zimmerman, one of its own, Obama supporter Aaron Alexis, actually did blow up. Such is the state of our media.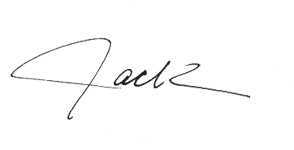 Jack Cashill's brand new book explains how the truth was exposed about the Trayvon case: "If I Had a Son: Race, Guns, and the Railroading of George Zimmerman"