© Jack Cashill
WND.com - May 18, 2016
Like just about every other person on the left--save for attorney Alan Dershowitz--Hillary Clinton has actively embraced the falsehoods surrounding the 2012 shooting death of Trayvon Martin.
Not surprisingly, the living symbol of those fictions, Martin's birth mother Sybrina Fulton, has endorsed Hillary. "Sybrina, you and all mothers of gun violence victims have taught us hate will never win," Hillary tweeted week. "Thinking of you today."
For the last four years, George Zimmerman has struggled under the weight of this agitprop and is openly hostile to those, like Clinton, who profit from it.
This week the Daily Beast interviewed Zimmerman in no small part to understand his aversion to Clinton. Those of us who know the case—I wrote a book on the subject, "If I Had A Son"—came away thinking that Zimmerman was the only honest person in that interview room.
True to form on the left, four years after the shooting, well after all the evidence was revealed, the Daily Beast insisted on repeating as fact all the fictions the media spun in the first month after Martin's death.
Zimmerman, a "wannabe cop" in a "gated community" had "a fascination with police officers and laudatory praise for all they do." His suspicion of Martin was "only based upon the fact that Martin was black, male, and wearing a hooded sweatshirt."
Zimmerman followed Martin even after the dispatcher told him not to. They got into an "altercation." Zimmerman was "not anywhere close to death." The killing was "senseless."
This is all grotesquely wrong. In 2012, Zimmerman was an Obama supporter and a civil rights activist. The year before he personally led the crusade to bring justice to Sherman Ware, a black homeless man sucker punched by the son of a white police lieutenant in Sanford, Florida.
At a public meeting in January 2011, Zimmerman took the floor and said, "I would just like to state that the law is written in black and white. It should not and cannot be enforced in the gray for those that are in the thin blue line."
This meeting was recorded on video. As a result of the publicity, the police chief, whom Zimmerman blasted for his "illegal cover-up and corruption," was forced to resign.
The left wiped this history from the record even before Zimmerman went to trial. In perhaps the most shameful collective swath of misreporting in the history of American journalism, they corrupted just about every other bit of evidence as well.
No, Zimmerman did not follow Martin because he was black but because he was peering into windows in the rain in a community that was reeling from burglaries and home invasions.
When the dispatcher told Zimmerman to stop following Martin, he did stop. Martin circled back to confront Zimmerman. An aspiring mixed martial artist nearly half-a-foot taller, he sucker punched the unsuspecting neighborhood watch captain, knocked him down and jumped on top of him.
"It was a black man with a black hoodie on top of the other," the one good eyewitness told the cops immediately after the incident. "I tried to tell them, get out of here, you know, stop or whatever, and then one guy on top in the black hoodie was pretty much just throwing down blows on the guy kind of MMA-style."
In the only other book written on the case, "Suspicion Nation," NBC reporter Lisa Bloom did not report either Zimmerman's involvement in the Sherman Ware case or the crucial testimony of the best eyewitness to Martin's attack on Zimmerman. That is how corrupt the media have become.
With the exception of those at Fox News, reporters and producers from every other major network actively conspired to send an innocent man to prison for the rest of his life.
This lethal media narrative spawned the Black Lives Matter movement. From the beginning its advocates hewed to this narrative and insisted that politicians do too. Hillary Clinton has obliged them.
Fulton, in fact, has endorsed Clinton. Hillary has appeared at various campaign events with her, and will speak at a three-day confab in Fort Lauderdale hosted by the Trayvon Martin Foundation this month.
George Zimmerman knows better than anyone just how false and dangerous is the alliance between the BLM and the Democratic Party, and he is not afraid to attack its symbols.
"Sybrina Fulton and [father] Tracy Martin did everything they could to capitalize on her son's death," Zimmerman told the Daily Beast.
"She was never a mother figure to him. Tracy Martin couldn't have cared less about their son. He treated him like a dog without a leash."
Although a little harsh, Zimmerman's assessment is much closer to the truth about Martin's parents than the one Hillary has chosen to believe.
Martin's parents split when he was three. His stepmother raised him until he was fifteen when his father, Tracy Martin, abandoned her too for still another women.
From fifteen until his death at seventeen, Martin drifted all but unwatched into a life of drugs, fighting, burglary, and even guns. In one fateful minute, Zimmerman learned more about the real Trayvon Martin than his parents knew or that the media would ever care to know.
If the Trayvon Martin case was anomalous it would not be so dangerous, but Martin's biography reads scarily like that of every other "victim" the BLM celebrates, Ferguson's Michael Brown most obviously.
Rather than address the crippling problems in black culture, leftists like Clinton condemn Zimmerman for his failure to accept their assessment of him—in the words of the Daily Beast—as "one of the 21st century's greatest villains."
The outspoken Zimmerman would have preferred to live his life "like a normal person," he told the Daily Beast. "However, I'm not afforded that luxury anymore. You guys. The media. The masses. The Fulton-Martin family. They took that from me."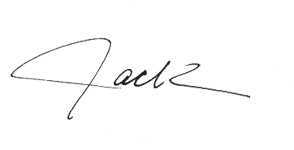 Jack Cashill's new book, TWA 800: The Crash, the Cover up, the Conspiracy can now be pre-ordered on Amazon.