Get your copy of Jack Cashill's latest book, "You Lie!"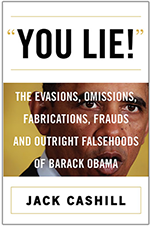 ___
Get your copy of Deconstructing Obama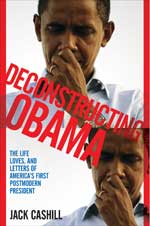 ___
Jack Cashill's book:
Hoodwinked: How Intellectual Hucksters have Hijacked American Culture
© Jack Cashill
WND.com - June 3, 2015
With all due to respect to America's best comedian, Jeff Foxworthy:
If you gave a standing O to "Book of Mormon" on Broadway, but denounced the video trailer for " Innocence of Muslims" as "disgusting and reprehensible," you just might be a liberal, or, in fact, Hillary Clinton.
If, on those rare occasions that you think about God, you think of Him as her, you just might be a liberal.
If you send your kid to an urban public high school that doesn't call itself an "academy," you surely are a liberal.
If you've already scolded your neighbor for calling Bruce Jenner "Bruce Jenner," you just might be a liberal.