© Jack Cashill
WND.com- April 26, 2017

In July 2008, on the cyber pages of WND, I first raised the issue of the authorship of Barack Obama's acclaimed 1995 memoir, "Dreams from My Father."
In September 2008, again at WND, I traced the muse behind "Dreams" to the notoriously unrepentant terrorist, Bill Ayers.
If other conservative media had the courage that WND has shown over its twenty-year history, they would have followed up on my story, and Barack Obama would not have been elected president. But they did not, and he, alas, was.
A massive new biography by Pulitzer Prize-winner David Garrow about Obama's pre-presidential years, "Rising Star: The Making of Barack Obama," has the potential to tell the stories the major media and much of the conservative media refused to tell. No Obama fan, Garrow critiques Obama from his left.
Garrow allegedly interviewed a thousand or so people for the book. When I suggested to friend Susan Daniels last week that "Rising Star," out May 9, has potential, she asked, "Did Garrow interview you?"
No, come to think of it, he did not. I asked Susan if Garrow interviewed her. He should have. A licensed private investigator, it was Susan who discovered that Obama was passing through life with a Connecticut social security number.
No, Garrow had not talked to Susan either, despite the fact that she had taken her case against Obama's use of that number to court in her native Ohio.
That got me to wondering just who(m) did Garrow talk to. I contacted Joel Gilbert, producer of the widely seen documentary, "Dreams from My Real Father."
"Not me or anyone I know or interviewed in Obamaworld. Not Malik or Keith etc.," Gilbert replied.
Malik would be Obama's half-brother and the best man at his wedding, Malik Obama. Keith Kakugawa, was Obama's best friend in high school. He appears frequently in "Dreams" as "Ray."
Gilbert added, "We know he interviewed Barry which is a red flag! Claim sounds like BS."
I reached out to Charles Johnson, founder of Gotnews.com and a deep Obama researcher. Johnson is also the possessor of an early draft of "Dreams." Said Johnson of Garrow's claimed thousand interviews, "I think he is lying."
"He never contacted me," said Jerry Corsi who led the quest to secure Obama's birth certificate at WND and in a best-selling book.
Given that Garrow has reportedly discussed Obama's alleged bi-sexuality, I thought for sure he would have interviewed Larry Sinclair.
In June 2008, Sinclair held a press conference at the august National Press Club in Washington to discuss what he claimed were his drug-fuel sexual assignations with Obama in Chicago.
The media called the conference a "circus act" and refused to follow up. To be sure, they did not review his book, "Barack Obama & Larry Sinclair: Cocaine, Sex, Lies & Murder." For all his eccentricities, Sinclair tells a convincing tale.
I reached out to Sinclair through Facebook. "I just don't know any David Garrow," he told me, "nor have I given any interviews in last couple of years as I have been restoring a neglected community."
When I told Sinclair that Garrow has not interview anyone I know who knows anything about Obama, he replied, "That doesn't surprise me considering he is connected to the SPLC [Southern Poverty Law Center] which listed me as a racist and hate group promoter."
Finally, though, I did hear from one fellow that Garrow had contacted, John Drew. Drew met Obama in December 1980 in California. He had flown visit his girlfriend and fellow traveler, Caroline Boss. A few years earlier, Drew had founded the Marxist-Socialist group at Occidental College.
Drew was at Boss's parents' home when an expensive luxury car with two well-dressed young men pulled up. One was Obama, the other Hassan Chandoo, "They're on our side," Boss told him.
Throughout the long evening, the group talked Marxist politics. Drew recalled Obama repeatedly using the phrase "When the revolution comes."
Drew met Obama on several occasions in the future. "At that time," say Drew, "the future president was a doctrinaire Marxist revolutionary, although perhaps -- for the first time -- considering conventional politics as a more practical road to socialism."
Garrow interviewed Drew in December 2011. He told Drew that his next stop was to visit Caroline Boss. It appeared that he had already interviewed others at Occidental.
"From a recent radio interview," Drew said, "I'm not sure that you or I had much impact on [Garrow's] thinking. He believes one of Obama's friends at Harvard Law School helped with the rewrite of Dreams and not Bill Ayers. (This just seems absolutely stupid to me.)"
Drew continued, "Darrow also dismissed the 'conspiracy theories' that Obama was a Marxist, Muslim or gay. Although I use the broadest definitions, I see Obama as all three. I'm not even sure I made the final cut of the book at this point."
When I asked Drew if he minded if I quoted him, he replied, "Not at all. I think Garrow made a huge mistake by not speaking with you."
The New York Times has already panned the book. It will probably flop. My suspicion at this point is that it will be too honest for the left and not honest enough for the right.
I will read it, but for my Obama news, I have found WND much more reliable over the years than the New York Times. Happy Twentieth, guys!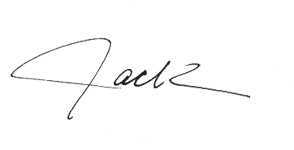 Jack Cashill's newest book, TWA 800: The Crash, the Cover up, the Conspiracy can now be ordered at Amazon.