_____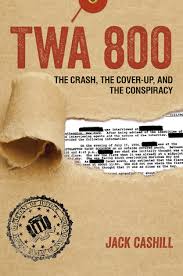 Order Jack Cashill's latest book, TWA 800: The Crash, the Cover-Up, and the Conspiracy
______
Order Jack Cashill's book,
Scarlet Letters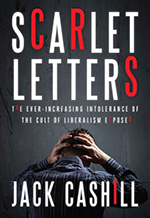 ___
Get your copy of Jack Cashill's book, "You Lie!"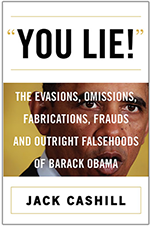 ___
Get your copy of Deconstructing Obama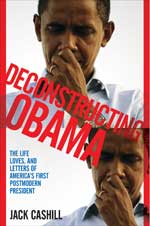 ___
Jack Cashill's book:
Hoodwinked: How Intellectual Hucksters have Hijacked American Culture
© Jack Cashill
AmericanThinker.com- October 12, 2016
As quickly became clear in last week's skittish interview with Donald Trump, the top dogs at the New York Times worry more about rising sea levels than they do about shrinking circulation.
The Times hysteric-in-chief, Thomas Friedman, sounded the alarm. With his first question, he referred to an article he had written days prior warning Trump that indifference to climate change could turn his "oceanside [golf] courses into ocean-floor courses." Joking, Trump suggested a rise in sea levels just might increase the value of his Doral golf course given that it is about ten miles inland.
For Friedman, this was no laughing matter. "It's really important to me," he huffed. Said Trump, "I'm looking at it very closely, Tom. I'll tell you what. I have an open mind to it." This was hardly a flip-flop. Trump touched on the Climategate scandal and told the Times crew something no one with power likely ever told them before, "A lot of smart people disagree with you."
Unsatisfied, Publisher Arthur Sulzberger ratcheted up the hysteria. "We're living on an island, sir," he warned Trump. Had Trump been less polite, he might have answered, "About the only thing you are likely to drown in, Pinch, is a sea of red ink."
Sulzberger then shared with Trump a related fear, that of storms. Trump tried to comfort him. "We've had storms always, Arthur," he replied. But Sulzberger refused to hear it. "Not like this," he said.
Although Trump did not question Sulzberger's definition of "like this," he could have safely done so. Florida had gone a record eleven years without a single hurricane strike before the modest Category I Matthew struck Northern Florida in October.
Similarly, according to the Weather Channel, the even more modest Hermine "eclipsed the longest drought on record, dating to 1886," when it entered the Gulf of Mexico in September. Before Hermine, not a single hurricane had entered or developed in the Gulf in three years. Apparently, with the wiggle room that the phrase "climate change" allows, "like this" can mean either too many storms or too few.
On the subject of sea levels, the Times people seemed to have even less purchase on reality. The Friedman article http://nyti.ms/2fWB4WF is a case in point. Its headline--"Donald Trump, Help Heal the Planet's Climate Change Problem"—provokes some immediate questions. One is scientific: what exactly is the climate change "problem?" A second is grammatical: how do you "heal" a "problem"?
More dubious than Friedman's grammar is his sourcing. To back up his thesis, Friedman refers the reader to an article in The Real Deal. Never heard of The Real Deal? Well, it just happens to be one of the leading real estate magazines in South Florida.
The article focuses on the warnings issued at a Chamber of Commerce event by Keren Bolter, the science director at nearby Florida Atlantic University. Never heard of FAU? Neither had I, but it does seem to be accredited. Bolter argued that, due to climate change, rising sea levels would cause the western half of Miami Beach to be "under water" by 2060.
Given that it has been nearly thirty years since NASA's James Hansen alerted America to global warming, one would expect to see plentiful evidence of a dangerous sea level rise not just in computer projections, but in coastal communities. If rising seas were to swamp these cities, their beaches would inevitably go under first. This is not happening.
A few years ago my brother-in-law and I were walking through a semi-restored arcade that vaults over the boardwalk in Asbury Park, New Jersey. Along its walls was a series of beach photos from a century or so ago. Although the photos had been taken in different years, it was apparent to both of us that virtually every photo showed a beach sufficiently smaller than the one that spread in front of us in 2013. The boardwalk had not been pushed back to accommodate a rising sea. No, the sea had simply not risen.
Following that experience, I made a point of comparing the beaches I visited with images of those beaches in the past. A year ago, I visited Daytona Beach. As a twelve-year old in 1960, I drove with my family to see my grandmother in Florida, and we stopped in Daytona. It is a memorable beach in that cars are allowed to drive on it. In 2015, the beach looked just as I recalled. To test my memory, I checked Google images. I was not imagining things.
My grandmother lived in a town on Florida's west coast called Madeira Beach. At the time it consisted mostly of single-family units and small motels. The beach itself I remember as being so narrow and mucky we drove each day down to St. Pete's Beach to swim. Family photos confirm the same. In September I drove through Madeira Beach looking for my grandmother's house. What I found instead was a beachfront lined with large hotels and condos all fronted by an ample beach of white sand. Investors in these properties don't appear to be overly worried about rising sea levels.
Earlier this year, I had the occasion to visit Santa Monica, a California town with broad, sandy beaches and exquisite environmental sensitivity. I have little personal history with the area, but photographs show no noticeable change in beach size over time. When I googled "Santa Monica" "beach" "problem," I saw many articles about pollution, homelessness, traffic and water quality, but not even the local Greens seem concerned about a shrinking beach.
Just this past month, in an unusually well traveled year, I spent a couple of weeks in the south of France. I had last been there in 1983. Again, the beach in Nice appeared just as big and rocky as I remembered it. Scott Fitzgerald fan that I am, I visited the beach on Cap D'Antibes where he and his pals frolicked in the 1920's. They took plenty of photos to commemorate the good times. Again, there was no obvious difference between the beach in those photos and the beach today.
Like the climate, beaches constantly change. They are subject to tides and storms and erosion. Some, I suspect, are a bit smaller than they once were. Some are larger. Unlike the climate, however, one can photograph a beach, and people have been doing so routinely for more than a century. If there were a case to be made for rising sea levels, the Times could better convince Trump and the rest of us through hard photographic evidence than through questionable projections in publications like The Real Deal.
The Times people, however, have a faith that transcends evidence. They will surely cling to their core beliefs as gospel even when confronted with the obvious. "Facts aren't necessary," said late author and doctor Michael Crichton on the subject of environmental doomsayers. "It's about whether you are going to be a sinner, or saved. Whether you are going to be one of the people on the side of salvation, or on the side of doom. Whether you are going to be one of us, or one of them."
As the Times people are finding out, if there ever were a "one of them," it is surely Donald Trump.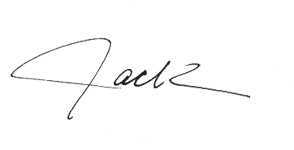 Jack Cashill's newest book, TWA 800: The Crash, the Cover up, the Conspiracy can now be ordered at Amazon.