by Jack Cashill,
©1999 News Talk 980 KMBZ
Posted on Cashill Newsletter
July 8, 1999*
Al Gore has the nomination wrapped up. He's got Slick's backing, as long he doesn't diss him. He's got the Unions. Gephardt dropped out. Hillary opted for Senator. The most boring man alive had it fixed to mastermind the most boring primary in history. The press had it figured that way, covered it that way and declared it that way.
And then incredibly an even more boring man jumped in, a tall Paul Tsongas, and made, if not exactly a race, then at least a competitive crawl to the finish line.
The most under-reported story of the year, save for Juanita Brodderick's, is Bill Bradley's pursuit of the Democratic Party's nomination for President of the United States. There's a contest here folks--a slow one to be sure--and nobody's covering it. And that may be the best thing that ever happened to the former Knick's star.
Vice-President Al Gore is making a terrible mistake if he thinks he can ignore Bradley and win the nomination. Bradley is quietly raising millions of dollars and securing key endorsements: Senator Kerry, for instance, the good Kerry from Nebraska. Meanwhile, Gore, when not fully asleep at the switch, is inventing the invention of the Internet, misfiring on guns and in general making Dan Quayle look like Edmund Burke.
The tortoise inches ahead while the other tortoise stops to piddle.
The press is so caught up with Bill's lost legacy, Hillary's found ego and W's bulging bank account that they have missed what may be the story of the year. A sitting Vice-President's failure to secure the Democratic nomination for President.
It's like leaving the man alone, 20 feet from the basket, the clock running down, and no large hand waving in his face. And remember, they don't call Bradley "Dollar Bill" for nothin'.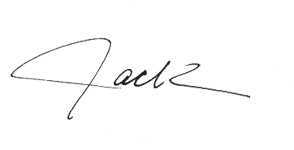 ---
*And for some vintage material from 1999:
" Jack Cashill co-hosts "Talk Back with Mary (O'Halloran) and Jack" on News Radio 980 KMBZ 9-11 AM. Jack occupies the chair Rush Limbaugh previously [occupied] while in Kansas City.
Jack is a public speaker, author, political consultant, creative director for tv and radio campaigns and an Emmy Award video producer.
You can reach Jack Cashill at Cashill Marketing & Communications . . ."