© Jack Cashill
AmericanThinker.com- May 18, 2017
In his massive new biography about Barack Obama's pre-presidential years, Rising Star: The Making of Barack Obama, Pulitzer Prize-winner David Garrow makes hash out of the lie that preserved Obama's candidacy in 2008. That said, he pulls back from the implications of his own revelations to protect what remains of Obama's literary reputation.
In the way of background, during an April 2008 presidential primary debate on ABC, George Stephanopoulos said about Bill Ayers and pals, "They bombed the Pentagon, the Capitol, and other buildings. He's never apologized for that." He then asked Obama, "Can you explain that relationship for the voters and explain to Democrats why it won't be a problem?"
"This is a guy who lives in my neighborhood," said Obama dismissively of Ayers. "He's not somebody who I exchange ideas from (sic) on a regular basis."
The question fueled what the L.A. Times called a "storm of criticism." The rage was directed not at Obama for his dissembling, but at Stephanopoulos for his effrontery. How dare ask Obama about an "obscure sixties radical," said Michael Grunwald of Time. The media chose not to follow up. If they had, Hillary Clinton would have won the nomination.
Garrow has come along nine years too late to do Clinton any good. But after ten years researching this book and interviewing a thousand people, he reveals just how strong was the relationship between Ayers and Obama and how deep was the lie that protected it. Unfortunately, there is an element of that lie Garrow insists on protecting himself.
Garrow sticks to the story that State Senator Alice Palmer asked Ayers and his wife Bernardine Dohrn to host a fundraiser for state senate candidate Obama in the fall of 1995—as if they needed to be asked.
Then Garrow begins adding information, "After that gathering, Barack and Michelle began to see a great deal more of not only Bill and Bernardine but also their three closest friends, Rashid and Mona Khalidi and Carole Travis." Rashid Khalidi was a Palestinian native of radical bent then living in Chicago.
According to Garrow, Obama did the following during the next eight years. He organized a panel on juvenile justice based on a new book by Ayers. He served on the Woods Fund Board with Ayers. He joined Ayers for a panel discussion, "Intellectuals, Who Need Them." Up until the time of his 2004 Senate run, he and Michelle attended "the almost nightly dinners" held with Ayers, Dohrn, and the Khalidis.
Ayers obviously meant a whole lot more to Obama than "a guy who lives in the neighborhood" might be expected to. But how much more? Khalidi did not shy from giving credit where it was due. He began the acknowledgment section of his 2004 book, Resurrecting Empire, with a tribute to his own literary muse, "First, chronologically and in other ways comes Bill Ayers." Khalidi had no reason to be coy about this relationship. Obama obviously did.
Garrow obliges him. Although he concedes that Ayers and Obama both dated the same woman, Genevieve Cook, in New York City in 1984, he does not try to connect the dots. Nor does Garrow try to connect dots when Ayers follows Obama to Chicago and both work on educational reform with the same people during the years 1987-1988.
No, Garrow specifically traces the first meeting of Ayers and Obama to a time in 1995 immediately after prepublication galleys for Obama's book Dreams from My Father arrived in Chicago—in other words, too late for Ayers to have helped at all with the book's writing. This is way too convenient.
For all his research Garrow refuses to ask what Bill Ayers saw in Obama. The answer may well be found in a 1994 essay that Ayers co-authored, whose title befits a former merchant seaman, "Navigating a restless sea: The continuing struggle to achieve a decent education for African American youngsters in Chicago."
In "Navigating," Ayers and his nominal co-author, former New Communist Movement leader Michael Klonsky, offer a detailed analysis of the Chicago school system and a discussion of potential reforms.
Garrow cites "Navigating" twice but chooses not to see the obvious, namely that Obama offers a nearly identical analysis in Dreams. This analysis was completed in the same year, 1994, as "Navigating." The particular value Obama brought to the relationship can be found not in the many points on which Ayers and the Obama of Dreams agree, but rather on the one point in which they at least seem to differ.
First, the areas of agreement. Dreams tells us that Chicago's schools "remained in a state of perpetual crisis." In "Navigating" the situation is described as as a "perpetual state of conflict, paralysis, and stagnation."
Dreams describes a "bloated bureaucracy" as one source of the problem and "a teachers' union that went out on strike at least once every two years" as another. "Navigating" affirms that the "bureaucracy has grown steadily in the past decade" and confirms Dreams' math, citing a "ninth walkout in 18 years."
"Self-interest" is at the heart of the bureaucratic mess described in Dreams. "Navigating" clarifies that "survivalist bureaucracies" struggle for power "to protect their narrow, self-interested positions against any common, public purpose."
In Dreams, educators "defend the status quo" and blame problems on "impossible" children and their "bad parents." In "Navigating," an educator serves as "apologist for the status quo" and "place[s] the blame for school failure on children and families."
Another challenge cited in Dreams is "an indifferent state legislature." Ayers cites an "unwillingness on [the legislature's] part to adequately fund Chicago schools."
In Dreams, "school reform" is the only solution that Obama envisions. In "Navigating," Ayers has no greater passion than "reforming Chicago's schools." In fact, in that same year this article was written, 1994, the ambitious Ayers co-authored the proposal that would win for Chicago a $49.2 million Annenberg Challenge grant. Obama would later be made its chair.
In Dreams, the thoughts on educational reform are channeled through the soulful voice of two older African Americans. The first, Moran, a composite, tells Obama, "The public school system is not about educating black children. Never has been. Inner-city schools are about social control. Period."
"Social control" is an Ayers' obsession. "The message to Black people was that at any moment and for any reason whatsoever your life or the lives of your loved ones could be randomly snuffed out," he writes in his memoir, Fugitive Days. "The intention was social control through random intimidation and unpredictable violence."
In Dreams, Moran elaborates on the fate of the black student: "From day one, what's he learning about? Someone else's history. Someone else's culture. Not only that, this culture he's supposed to learn is the same culture that's systematically rejected him, denied his humanity."
Precociously Afrocentric, Ayers has been making the same case since he first got involved in education. "The public schools' idea of integration is racist," he said early in his career. "They put Negro children into school and demand that they give up their Negro culture. Negro children are forced to speak, behave, and react according to middle-class standards."
The second of Obama's educational mentors is "Frank," Obama's mentor in Hawaii, the Communist Frank Marshall Davis. Frank tells the college-bound Obama. "You're not going to college to get educated. You're going there to get trained. They'll train you to forget what it is that you already know."
Ayers makes the identical distinction in his 1993 book, To Teach. "Education is for self-activating explorers of life, for those who would challenge fate, for doers and activists, for citizens. Training is for slaves, for loyal subjects, for tractable employees, for willing consumers, for obedient soldiers."
By 1994, Ayers had been preaching educational reform for nearly thirty years, but one major force still intimidated him: Chicago's sluggish and self-interested educational bureaucracy. Over the years, this bureaucracy had morphed, as Ayers notes in "Navigating," from being a bastion of "White political patronage and racism" to being "a source of Black professional jobs, contracts, and, yes, patronage." For reasons both ideological and practical, Ayers wilted in the face of this bureaucracy.
On this racially tender issue, not so strangely, Dreams tells a different story. Obama openly chides the black "teachers, principals, and district superintendents," who "knew too much" to send their own children to public school.
"The biggest source of resistance was rarely talked about," Obama continues, namely that these educators "would defend the status quo with the same skill and vigor as their white counterparts of two decades before."
As to the claims of these educators, affirmed in "Navigating," that "cutbacks in the bureaucracy-were part of a white effort to wrest back control," the author of Dreams says teasingly, "not so true."
"Not so true"? In these three words one can anticipate Obama's potential return on Ayers's investment. Simply put, as an African-American Obama could address sensitive racial issues in ways Ayers could not. Ayers surely recognized this.
To advance Obama's career, it appears, Ayers finished up Dreams, got Obama appointed chair of the Chicago Annenberg Challenge grant, and launched his state senate run, all in 1994-1995.
The political calculus behind that ambition helped shape Dreams. This was a careful book written to jump start the career of a deeply indebted and highly malleable Chicago politician, maybe even a mayor, one who saw the world through white eyes, as Ayers did, but one who could articulate the city's real problems in words that Ayers could not.
This would have worked out much better for Ayers if Obama had contented himself with Chicago. As history records, he did not.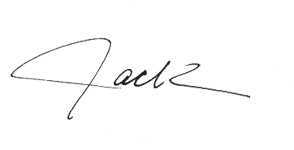 Jack Cashill's newest book, TWA 800: The Crash, the Cover up, the Conspiracy can now be ordered at Amazon.