_____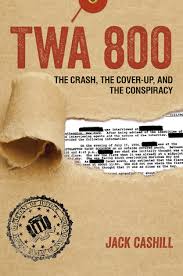 Order Jack Cashill's latest book, TWA 800: The Crash, the Cover-Up, and the Conspiracy
______
Order Jack Cashill's book,
Scarlet Letters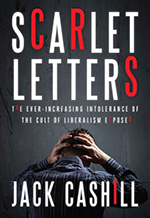 ___
Get your copy of Jack Cashill's book, "You Lie!"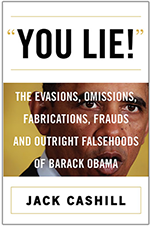 ___
Get your copy of Deconstructing Obama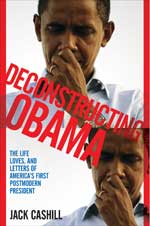 ___
Jack Cashill's book:
Hoodwinked: How Intellectual Hucksters have Hijacked American Culture
© Jack Cashill
Spectator. org - January 25, 2017
On Friday, January 13, Michiko Kakutani, the chief book critic for the New York Times, interviewed "writer" Barack Obama at the White House.

After reading the transcript I have to wonder whether the Times, wittingly or otherwise, is enabling a publishing scandal much more significant than the one that forced Monica Crowley to decline an appointment in the Trump White House. The Obama scandal in the making centers on the price tag for Obama's post-presidential memoirs, a price driven in large part by Obama's reputation as a literary craftsman.

"Mr. Obama's writing ability could make his memoir not only profitable in its first years but perhaps for decades to come," Gardiner Harris observes matter-of-factly in a September 2016 piece in the Times. Harris speculates, in fact, that Obama's newest effort will be a book for the ages, not unlike the memoir of Ulysses S. Grant, which continues to sell.

Certain literary agents seem intent on making a market for the Obama book. Keith Urbahn, an agent at Javelin DC, believes an Obama memoir can fetch as much as $20 million. "Half of the country still looks at him as their leader," Urbahn told the Associated Press. "From a publishing perspective, he will probably end up with the highest advance of any ex-president in history."

To be sure, Obama's literary genius is a given not just at the Times but throughout the literary world. Joe Klein of Time has called Obama's 1995 Dreams from My Father "the best-written memoir ever produced by an American politician." On the strength of Dreams, noted British author Jonathan Raban has designated Obama "the best writer to occupy the White House since Lincoln."

Britain's Guardian went further, selecting Dreams as the fifth best nonfiction book of all time — yes, "of all time" — one place ahead of Steven Hawking's A Brief History of Time. Obama, claims the Guardian's Robert McCrum, "executed an affecting personal memoir with grace and style, narrating an enthralling story with honesty, elegance and wit, as well as an instinctive gift for storytelling."

McCrum insists that Obama wrote the book himself. Obama has declared the same. "I've written two books," Obama told a crowd of schoolteachers on the campaign trail in 2008. "I actually wrote them myself." In taking Obama at his word, Kakutani lends the Times imprimatur to Obama's reputation as a writer of genuine merit.

As the book critic for the Times, Kakutani should know better. The evidence overwhelms the dispassionate observer that Obama no more "wrote" Dreams from My Father than John F. Kennedy wrote Profiles in Courage. Kakutani has obviously shielded herself from this evidence, still another symptom of the Times' crippling insularity. Had Obama been anyone else, Kakutani would not have asked, "What made you want to become a writer?" She would have asked, "Are you really the writer you say you are?"

Unlike Kakutani, when author Paul Watkins reviewed Dreams for the Times in 1995, he judged the book on its merits. Unaware that Obama one day would become the beau idéal of progressive America, Watkins failed to serve up a single quote the aspiring author could put on a book jacket. The most usable one--"At a young age and without much experience as a writer, Barack Obama has bravely tackled the complexities of his remarkable upbringing" — damns with faint praise. As Watkins understood, Dreams, though lyrical in parts, is not all that good.

Watkins was unaware of just how precious little experience Obama had. In March 1983, Obama's first article in print, "Breaking The War Mentality,"was published in Columbia University's weekly news magazine, Sundial. Writing at the height of the KGB-generated anti-nuke craze, Obama, the Times noted in 2009, "agitated for the elimination of global arsenals holding tens of thousands of deadly warheads."

In this lengthy article, Times reporters William Broad and David Sanger make no comment on the article's literary quality. They should have. In no fewer than five sentences the noun and verb fail to agree. "But the taste of war — the sounds and chill, the dead bodies — are remote and far removed," wrote Obama in one of his more comprehendible sentences. His formal training as a writer culminated in this essay. It is unlikely that he would improve his skills appreciably even if he had worked at it, which he did not.

Before Dreams, Obama would have only two other named pieces in print, both of which feature the same clunky prose and mangled syntax as the Columbia piece. The more recent of the two he published in 1990 in the Harvard Law Record. It begins, "Since the merits of the Law Review's selection policy has been the subject of commentary for the last three issues, I'd like to take the time to clarify exactly how our selection process works." (Italics added.) He still had not figured how to line up his nouns and verbs, though presumably an editor had already labored over his manuscript.

The path to Dreams five years later was tortuous. In 1990 a Times profile on the Harvard Law Review'sfirst black president caught the eye of literary agent Jane Dystel. Dystel persuaded Obama to put a book proposal together, and she submitted it. Poseidon, a small imprint of Simon & Schuster, signed on and authorized a roughly $125,000 advance in November 1990 for Obama's proposed book, which only later would become a memoir. According to biographer and fanboy David Remnick, Obama "missed deadlines and handed in bloated, yet incomplete drafts." Simon & Schuster cancelled the contract.

Dystel did not give up. She solicited Times Books, a division of Random House, which authorized a new advance of $40,000. During the period he was said to be writing this book, Obama was also working as a full-time law associate, teaching classes at the University of Chicago Law School, and spinning through a social whirl that would have left Scarlett O'Hara dizzy.

If these distractions were not burden enough, Obama's Luddite approach to writing slowed him down further. "I would work off an outline — certain themes or stories that I wanted to tell — and get them down in longhand on a yellow pad," he would later relate to Daphne Durham of Amazon. "Then I'd edit while typing in what I'd written."
In late 1994, Obama finally submitted his manuscript for publication. New Yorker editor Remnick expects the public to take an awful lot on faith: specifically, that a slow writer and sluggish student who had nothing in print save for a couple of "muddled" essays, who blew a huge contract after nearly three futile years, who turned in bloated drafts when he did start writing, and who had taken on an absurdly busy schedule, somehow suddenly found his mojo and turned in a minor masterpiece. Obama's literary faithful believe this to a person. No one else could.

New York Times bestseller Christopher Andersen tells a more credible story in his otherwise Obama-friendly 2009 biography, Barack and Michelle: Portrait of an American Marriage. According to Andersen, Obama found himself deeply in debt and "hopelessly blocked." At "Michelle's urging," Obama "sought advice from his friend and Hyde Park neighbor Bill Ayers." What attracted the Obamas were "Ayers's proven abilities as a writer."

Andersen based his account of Dreams' creation on two unnamed sources within Hyde Park. He did not consult with me although I had been writing extensively on the likelihood that Ayers helped Obama with Dreams. Andersen describes the collaboration much as I had imagined, and his level of detail suggests a source very close to the scene. Noting that Obama had already taped interviews with many of his relatives, both African and American, Andersen elaborates, "These oral histories, along with his partial manuscript and a trunkload of notes, were given to Ayers."

My literary detective work culminated in Deconstructing Obama: The Life, Loves, and Letters of America's First Postmodern President, published by Simon & Schuster in 2011. I am convinced beyond doubt that Obama had significant help with his book. If the revelation that Theodore Sorensen largely wrote Profiles in Courage damaged JFK's reputation, the revelation that Ayers played a similar role in the crafting of Dreams could destroy Obama's.

In October 2006, two years after Obama was elected to the U.S. Senate, Crown published The Audacity of Hope, a book that shows little or no sign of Ayers's handiwork. Again, however, Obama had help. He needed it. He had roughly an 18-month window to complete what would prove to be a 431-page book, but, as Remnick observes, "He procrastinated for a long time." It is understandable why. Obama's work-family situation was arduous to point of absurd.

"He was punching the clock during the day and then coming alive at night to write the book," an anonymous aide told Remnick, and that was enough to satisfy Remnick. He adds that facing his deadline, Obama wrote "nearly a chapter a week." The chapters are on average nearly 50-pages long. Remnick is the editor of the New Yorker. He knows that even a seasoned pro with no conflicts would be hard pressed to write a 50-page chapter in a week.

What may have made the writing a little easier are the 38 passages lifted virtually word for word from Obama speeches delivered in 2005 or 2006. Of course, all that this proves is that whoever wrote Obama's speeches wrote large sections of Audacity, perhaps all of it, and this is only an issue if someone other than Obama wrote his speeches.

Someone likely did. The public flowering of twenty-something speechwriter Jon Favreau after Obama's election put a face on Obama's gilded prose. So lost in Obama worship was Jonathan Raban that he confessed to being "disconcerted" to learn that Obama used speechwriters at all.

As far as Kakutani and the Times are concerned, however, none of this information is relevant. From their perspective, Andersen and I don't exist. The Ayers story is fake news. And the people who challenge Obama's literary genius are to be ignored — even Donald Trump.

Now about that Monica Crowley…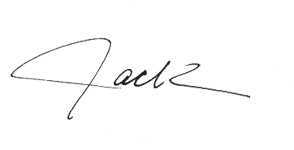 Jack Cashill's newest book, TWA 800: The Crash, the Cover up, the Conspiracy can now be ordered at Amazon.