© Jack Cashill
AmericanThinker.com- June 22, 2017

Mike Szydlowski, science coordinator for the Columbia, Missouri, Public Schools district, knew exactly what to do with a copy of an unwanted book he received in the mail. According to the Columbia Missourian, he "promptly recycled it."
Szydlowski had no hesitation sharing this information with the local newspaper for the reason that Columbia is a university town. He could safely presume that most people in town, certainly all of its thinking people, thought the way he did.
Not content to recycle his own copy, Szydlowski boasted to Missourian reporter Olivia DeSmit, "I immediately took a photo of the book and sent it to the rest of the department telling them to also recycle it." In this context, of course, "recycle" means "throw away." In an age less sensitive to climate change, he would have simply burned it. In either case, the intent is to stamp out the heresy before it spreads.
The plan seems to be working. Szydlowski posted the article on Facebook and highlighted the "recycle" quote. "Great quote!" said one friend. "Great job," said another. "Hahaha! I recycled my copy, too!" said a third friend, this woman also a science teacher in mid-Missouri.
To be sure, the book in question is a heretical one. Titled "Why Scientists Disagree About Global Warming," it was sent by the Heartland Institute to some 300,000 teachers across the country, including Szydlowski. From its promotional materials the book seems fairly sophisticated. It addresses what would seem to be the fundamental question of "whether the human global signal is large enough to be measured and if it is, does it represent, or is it likely to become, a dangerous change outside the range of natural variability?"
In Columbia those questions have long ago been answered. Three years ago, the Columbia schools adopted the Next Generation Science Standards. These standards subject students to the progressive dogma "that human activities are largely responsible for global warming and that global warming and climate change is real and requires solutions to reduce human impact on the earth."
Said Szydlowski, "We didn't want to wait for Missouri. We took a leap of faith." In Columbia, the faithful feel no need to run an irony check on their own utterances. Szydlowski could not have chosen a more appropriate phrase to describe the blind acceptance of climate orthodoxy. He and his colleagues begin the indoctrination in the fifth grade, double down in the seventh grade, and catechize across the science curriculum in high school. One can imagine the reception Columbia students would get if they dared to question the accepted wisdom.
Szydlowski and colleagues can indulge their book-burning impulses confident the local media will back them, especially the Missourian. No ordinary daily, the Missourian is the incubator of the next generation of journalists being produced by MU's celebrated journalism school.
Ms. DeSmit is an aspiring journalist. She received editorial guidance on this article from an associate professor in the J-School named Katherine Reed. Szydlowski likely can make an argument for his point of view, however one-sided, but Reed and DeSmit embrace the progressive half-truths du jour as if they came from a burning bush.
The two journalists fail to challenge the science educator for trashing the Heartland book unread, make a woefully amateurish defense of the "settled science" argument, and then insinuate the Heartland Institute is on the take in that it accepts money from "fossil fuel companies" even if it amounts to less than five percent of its revenue. This isn't journalism. This is propaganda, and it seems to be the style of reporting in vogue at J-Schools across the country.
What happens in Columbia usually stays in Columbia, but not always. Two years ago, MU professor Melissa Click, who taught classes at the J-School, had the misfortune of being caught on video grabbing a student's camera and shouting, "I need some muscle over here." The student was committing the crime of real journalism on the MU campus during a public protest, and Click would have none of it.
No amount of media spin from Missourian reporters or their big city fellow travelers could persuade the Show-Me Staters that Click and her protestors were anything but absurd. MU is paying the price for its folly. Freshman enrollment is down 35 percent from over two years ago. At least five dorms had to be closed and 400 employees laid off.
According to a recent Pew study, "Nearly three-quarters of Americans don't trust that there is a large 'scientific consensus' amongst climate scientists on human behavior being the cause of climate change." In Missouri, whose voters gave Trump nearly a 20-point majority, the number is probably even higher. No matter. The educators and the journalists know better. They'll just jam their dogma down their students' throats and wait for the parents to give up or die off.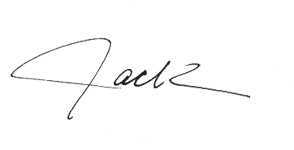 Jack Cashill's newest book, TWA 800: The Crash, the Cover up, the Conspiracy can now be ordered at Amazon.