© Jack Cashill
WND.com - May 10, 2016
"This is not entertainment. This is not a reality show," Obama recently scolded Donald Trump in speaking of the presidency.
That is one line Obama's young speechwriters would not have written, at least not with a straight face. As we have been learning of late, for them White House policy is one extended comic narrative, all the more amusing for being fictional.
If past presidents could boast of signature achievements, Barack Obama could boast of a signature lie. He repeated it no fewer than thirty times during the first two years of his presidency, sometimes casually, sometimes formally.
On June 15, 2009, Obama rolled out some of the details of Obamacare, then still in its embryonic stage, with the gathered physicians of the American Medical Association.
There was nothing casual about what he was about to say. In a speech as significant as this one, at least a dozen sets of knowing eyes would have reviewed every word, every phrase, including the passage that follows:
"I know that there are millions of Americans who are content with their health care coverage – they like their plan and they value their relationship with their doctor. And that means that no matter how we reform health care, we will keep this promise: If you like your doctor, you will be able to keep your doctor. Period."
Obama continued, "If you like your health care plan, you will be able to keep your health care plan. Period. No one will take it away. No matter what. My view is that health care reform should be guided by a simple principle: fix what's broken and build on what works."
Fast forward to the PBS Charlie Rose Show this past Monday. Rose, who also hosts CBS This Morning, had as guests three of Obama's most prominent speechwriters--David Litt, Jon Favreau and Jon Lovett, all three young, white, and male, a rare assemblage on PBS.
Lovett, who has since moved on to Hollywood, was 27 at the time he made his most significant contribution to Obama's fortunes. Favreau was 23 when he co-wrote Obama's breakthrough speech at the 2004 Democratic National Convention. Litt became a White House speechwriter immediately out of college. Gravitas!
"Do you have equal impact on serious speeches? Because it's about style, use of language, etcetera?" Rose asked Lovett.
"The joke speeches is the most fun part of this," said Lovett, who, like his boss, can't seem to get his nouns and verbs in alignment. "But the things I'm the most proud of were the most serious speeches, I think--health care, economic speeches."
At this point, Favreau could barely restrain himself. "Lovett wrote the line about 'If you like your insurance, you can keep it,'" he interjected with wry smile.
"How dare you!" Lovett laughed heartily. And the other three all joined in the laughter, Charlie Rose included.
The four million-plus American families who had their insurance cancelled may not have gotten the joke.
In 2013, the year the cancellation letters went out, the normally Obama-friendly Politifact called Lovett's catchy trope, "The Lie of the Year." According to PolitiFact, readers in a separate online poll "overwhelmingly agreed with the choice."
Incredibly, however, the health care lie may not have been Obama's most consequential, and his speechwriters have been having a good laugh about the lie that is.
If, as Obamacare architect Jonathan Gruber joked, White House insiders relied on "the stupidity of the American voter" to sell Obamacare, they relied on the stupidity of the American media to sell the disastrous Iran deal.
Speechwriter Ben Rhodes, now just 38, was the chief salesman. According to the New York Times reporter David Samuels, Rhodes has a "startling" lack of conventional real-world experience.
Rhodes's background, in fact, is in creative writing. Despite that background—or perhaps because of it--Rhodes has emerged as "the single most influential voice shaping American foreign policy." It does not hurt, I suppose, that his brother David is president of CBS.
Among other dubious accomplishments, Rhodes is credited with strategizing and running the "Iran-deal messaging campaign." As Samuels concedes, the story the White House told America about Iran "was largely manufactured for the purpose for selling the deal."
Rhodes succeeded in selling the Iran lie because he understood the shallowness of his audience: "The average reporter we talk to is 27 years old," he told Samuels, "and their only reporting experience consists of being around political campaigns. That's a sea change. They literally know nothing."
Rhodes's assistant Ned Price laughingly told the Times how he feeds a bogus narrative to these young know-nothings, "and the next thing I know, lots of these guys are in the dot-com publishing space, and have huge Twitter followings, and they'll be putting this message out on their own."
When Samuels suggested that "this dark metafictional play"—one that he describes in all its "Orwellian" detail--seemed removed from rational debate, Rhodes agreed. "In the absence of rational discourse, we are going to discourse the [expletive] out of this," he blithely told Samuels.
And we're supposed to be worried about Donald Trump?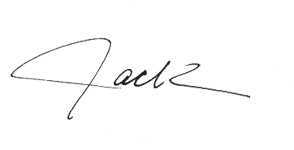 Jack Cashill's new book, TWA 800: The Crash, the Cover up, the Conspiracy can now be pre-ordered on Amazon.