© Jack Cashill
WND.com - May 25, 2016
Starting on Memorial Day Weekend, A&E Networks will unleash a four-part, eight-hour production of "Roots," a revisiting of the 1977 mini-series based on the Alex Haley book of the same name.
According to Marisa Guthrie of the Hollywood Reporter, the new "Roots" promises to be "more violent and more accurate" than the original.
I have no doubt that it will be more violent, but Guthrie fully ignores the accuracy issues that plagued Haley's book. Guthrie, in fact, blithely refers to the book as a "novel."
Haley and his publishers sold the story as a "family saga," a true story. In the year "Roots" won the Pulitzer no awards were given for fiction.
From the beginning the cultural establishment loved "Roots," book and mini-series. As a popular entertainment, itgave progressives a perfect pedagogical tool with which to instruct their less enlightened brethren in the quiet horrors of American culture.
As the story unfolds, young Kunta Kinte grows up in a peaceful, sheltering community in West Africa. He is well schooled in math and writing and the Islamic faith.
At age seventeen, Kinte is snatched from his youthful idyll by the evil, club-bearing "toubobs," or white people. When he finally regains his senses four days later, Kinte finds himself chained in the stinking, claustrophobic hold of an ocean-going vessel, manned by ugly toubobs, all of them seemingly British or American.
After a hellish journey, he arrives in Annapolis, attempts to escape four times, and is subdued only after some poor white bounty hunters chop off half his foot.
The year is 1767. Not all "massas" are conspicuously evil in Haley's world, not even Kinte's. The book works because it has a sense of balance to it.
And yet Haley is quietly laying out an indictment against the United States that is always loaded and often gratuitous. In Haley's tale, it is the whites who enter the forest and enslave the blacks, not Arab slave traders or other blacks as was much more likely.
Since Kinte is unconscious through the period of transaction, the reader has no picture of African participation in the slave market, nor of any Portuguese or Hispanic involvement in the slave trade.
As a Muslim, Kinte does not sense any virtue in Christianity. Indeed, it strikes him as crude and hypocritical. The fact that only about 10 percent of enslaved Africans were Muslim makes Kinte's faith awfully convenient.
Coming of age during the revolutionary period in Virginia, Kinte sees the revolution as inherently fraudulent: "'Give me liberty or give me death,' Kunta liked that, but he couldn't understand how somebody white could say it; white folks looked pretty free to him."
However unbalanced this might be, none of it really approaches fraud. No, fraud is the means Haley used to indulge his bias, and this he did in an extraordinarily reckless fashion.
Unfortunately for Haley, at least one person in the cultural establishment was not about to give him a pass because of race or agenda.
Approaching seventy when Roots debuted, Harold Courlander was shocked to read it. For the previous thirty years or more, Courlander had been traveling the world collecting folk tales and writing about his findings.
Courlander, who was white, wrote a novel titled The African. He had earned fourteen thousand dollars for it. Less than ten years later, Alex Haley flagrantly rewrote large sections of his book and made $2.6 million in hardcover royalties alone.
Courlander was not a happy camper. In 1978, he sued Haley in a U.S. District Court in New York for copyright infringement. The suit cited eighty-one passages that had been lifted from Courlander's "The African" as well as the plot and certain characters.
Given what was at stake, Haley denied any wrongdoing. Under oath, he went so far as to testify that he had not even read "The African."
The judge, sympathetic to Haley, was stunned. Midway through the trial, he counseled Haley he would have to contemplate a perjury charge unless he settled with Courlander.
Haley did just that to the tune of $650,000, or about $2.4 million by 2016 standards. In return, Courlander agreed to keep quiet about the suit, which he did until he died in 1996.
To the degree the media have dared mention the suit they have buried the scandal at the heart of it: namely that the black author of a "nonfiction" book plagiarized from a fictional one written by a white author.
There is no reason to believe the new "Roots" will be any more nuanced than the old one. Guthrie notes that "the Roots reboot was greenlighted in fall 2013, a few months after George Zimmerman was acquitted in the killing of Florida teenager Trayvon Martin."
If Hollywood and the media were unwilling to tell the truth about a story that unfolded in real time right in front of them, we have little reason to expect any better from this retelling of "Roots."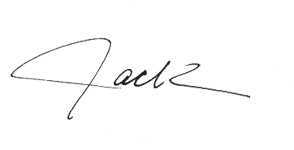 Jack Cashill's new book, TWA 800: The Crash, the Cover up, the Conspiracy can now be pre-ordered on Amazon.