© Jack Cashill
AmericanThinker.com - April 8, 2013
It had to pain the very reverend Jesse Jackson that when the Trayvon Martin story began to break nationally in mid-March 2012 he was on a pointless glad-handing tour of Europe. The evening of March 19, the night rival Al Sharpton dedicated his own TV show on MSNBC fully to the fictionalized tale of Martin's death at the hands of a racist neighborhood watch captain in Sanford, Florida, Jackson was giving "his perspective on the fight against discrimination" at a 120 Euro-a-head dinner in a swank Brussels hotel.
The event was sponsored by Democrats Abroad Belgium. The party's relentless vote harvesters were using the event to troll for votes and dough among the ex-pats, and Jackson was the best they could do. As Jackson has long understood, he and his rival race hustlers derive their power from their symbiotic relationship with the Democratic-Media complex. When need be, they played ball.
No sooner did Jackson return from Belgium than he commandeered the press and tried to make up lost ground. "There was this feeling that we were kind of beyond racism," he told the Los Angeles Times on March 23. "That's not true. [Obama's] victory has triggered tremendous backlash." This was pure race hustle messaging. If things had changed for African Americans post-Obama, they had only gotten worse. "Blacks are under attack," Jackson assured the media.
Three days later, Jackson made his way to Sanford where his presence was still capable of generating headlines like the following, "Jackson, Sharpton To Lead March For Trayvon Martin." Although the social media played a major role in generating interest in the case, the presence of these two old bulls gave the case its legitimacy. Despite their preposterous misadventures over the years, the media still treated them like the rightful heirs to Martin Luther King's legacy.
"There is nothing more painful for me at this stage in my life than to walk down the street and hear footsteps and start to think about robbery and then look around and see it's somebody white and feel relieved. How humiliating."
-- THE REV. JESSE JACKSON, NOV. 27, 1993
Fortunately for Jackson, his own history as a neighborhood watchman and racial profiler had been eased on down the memory hole.
As it happens, in 1991 Jackson bought a red brick mansion in a Washington, D.C. neighborhood that had seen its better days. Months after moving in, a burglar broke into the house and made off with some valuables while his mother-in-law was home alone. She heard him and then saw him run away.
As with Shelly Zimmerman, wife of the accused Sanford watchman George, the sight of the home invader unnerved her. "When somebody breaks into your house and robs it," Jackson remarked at the time, "you just feel as if everything has been breathed on."
It got worse. Eight months later, Jackson's wife, Jacqueline, was taking out the garbage when she saw a black woman urging her male companion to shoot another black fellow, which he promptly did. As Jacqueline watched, the second man staggered down the street and died. Not too long afterwards, a robber shot a grocer in a small store across the street. This was soon followed by a nasty incident right down the block in which two young men in the front seat of a car shot and killed their three seatmates in the black.
The triple homicide prodded Jackson to action. Much as George Zimmerman did following repeated home invasions in his subdivision, Jackson called for a "victim-led revolution." This campaign involved appointing block captains, recording the license plate numbers of drug dealers, and notifying the police of suspicious activity.
At the time, Jackson acknowledged where the crime was coming from. "There is nothing more painful for me at this stage in my life," he admitted in November 1993, "than to walk down the street and hear footsteps and start to think about robbery and then look around and see it's somebody white and feel relieved. How humiliating." Profiling, anyone? George Zimmerman never said anything nearly so inflammatory in his entire life. In this rare honest moment in a routinely dishonest career, Jackson declared black-on-black crime to be "the premier issue of the civil rights movement today."
It may have been, and may still be, but protesting black crime did not nearly pay nearly as well as shaking down white Wall Street. In the twenty years that followed, roughly 150,000 American blacks were killed by other blacks, and Jackson elevated none of their deaths to the level of "cause." He might well have ignored the death of Martin as well, if that damnable Al Sharpton had not showed up in Florida and forced his hand.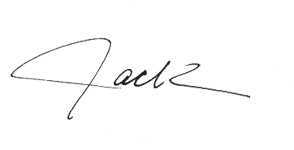 Jack Cashill is working on a new book: If I Had A Son: Race, Guns, and the Railroading of George Zimmerman.