© Jack Cashill
WND.com- July 27, 2016
As history will record, the Black Lives Matter movement began as a hashtag with the acquittal of George Zimmerman in 2013 for the shooting death of Trayvon Martin in Sanford, Florida, a year earlier.
Outraged that the jury found an innocent man innocent, progressives of all stripes launched this absurd, self-destructive movement. As its public face, the mothers of Martin and Michael Brown got to speak at the Democratic National Convention.
Having written a book about the Zimmerman case, "If I Had A Son," I know something about how Martin's mother, Sybrina Fulton, earned her place in the sun. It wasn't much.
In 1999, when Trayvon was just a toddler, Fulton's husband, Tracy Martin, divorced Fulton and subsequently married Alicia Stanley, whom he had been seeing before the divorce.
The reason Trayvon went wrong the last last two years of his life was because he lost the one place he called home, the house where he had spent 90 percent of his of time from the age of three until the age of fifteen, Stanley's home.
When Tracy left Alicia for Brandy Green, Trayvon was fifteen. It was at this time that Trayvon began to fall apart, and there was no one readily available to put the pieces back together.
Almost no one in the media mentioned Stanley's role. "I'm here with you to let people know that I exist," Stanley would tell CNN's Anderson Cooper. "And I would not sit back anymore and take the lies that's out there being told. I'm the one that went to them football games. I'm the one that was there when [Trayvon] was sick."
According to Stanley, the couple formally separated just weeks before the shooting. Green and Tracy had been "together for approximately 2 ½ years," as Green remembered. During that time, Trayvon lived here, there, and everywhere, including with Fulton.
Three months before his death, on the day after an MMA-style fight, Trayvon told a friend that his mother "just kicked me out" and that he had to move in with his father. When the friend asked why, Martin answered, "Da police caught me outta skool."
Said the friend, "U a hoodlum." "Naw," said Martin. "I'm a gangsta." Incredibly, his death would transform this wannabe gangster into the cherubic pre-teen he appeared to be five years earlier or, in the words of Florida State Attorney Angela Corey, a "precious victim."
A month later, Martin told a friend, "dam I just got in trouble 4 sum sh** I aint even do." Fulton was not pleased. "Pack up your clothes now," she texted him.
A month or so after that, Martin got into trouble at school again. When asked why, he told a friend, "Caus I was watcn a fight nd a teacher say I hit em." Said the friend, "Idk how u be getting in trouble an sh**."
By this time, Martin's mother had thrown him out of the house for "fightn," and he had moved in with his aunt and uncle.
Suspended from school for the third time that year—his final offense was getting caught with burglary tools and stolen jewelry—Trayvon was sent up to Sanford to stay with his father's girlfriend, Brandy Green. On the bus trip to Orlando Martin was negotiating to buy a handgun with a friend. "U wanna share a .380?" he asked.
That message was sandwiched between one by each of his parents. Martin texted his son, "Show much respect to [Green] and adjust to my Lady & [her son]. Show them you a good kid and you want positive things aroud you."
Fulton texted him as well, "R u comfortable on the bus?? Go to sleep n u will be there soon." They each had all but lost control of their son but chose not to see how far out of control he had spun.
If Zimmerman did not have a gun, Trayvon would have been arrested for assault. He would have denied responsibility. He always did, but the evidence would have trumped his denial.
The Miami school records, the social media messages, the texts, the THC in his blood, the bruises on his knuckles, and the photos in his phone all pointed to a viciously climactic moment in an increasingly disordered life.
Trayvon's death spared the many responsible parties, the media included, the need to assess that disorder. In transforming an aspiring gangster into a precious victim, they could avoid all talk of hit and miss fatherhood, of divorce, of parental neglect, of cultural breakdown, of an exploitative civil rights movement, of a corrupt school system, or of what George Bush famously called "the soft bigotry of low expectations."
Instead, the culpable parties were encouraged to project their guilt onto pre-approved targets: racist police, weak-willed prosecutors, the NRA, Neo-Nazis, the gun culture and its reckless laws, and the living, breathing avatar of all things white and right-wing—George Zimmerman.
After Trayvon's death became an international cause celebre, everyone wanted a piece of his biological parents. For a variety of reasons, many of them understandable, they obliged.
Exploiting their grief at every turn, however, were the old bulls of the grievance industry, Al Sharpton and Jesse Jackson, as well as their own attorneys, Benjamin Crump and Daryl Parks.
If Martin's parents had a useful lesson to share, the audience rarely heard it. Their handlers saw to it they stayed on the grievance track. The first time they were interviewed together Fulton got the last word. "This clearly was murder. It was not an accident," she cried, "and it hurts. It hurts as a mother."
The love of money could not possibly outweigh the love of her son, but when she filed on March 21 to trademark the phrases "I Am Trayvon" and "Justice for Trayvon"—Serial #85575974--she made skeptics wonder.
The money was coming her way in case. Fulton and Martin sued the community in which their son died. The company that insured the Homeowners Association for the Retreat at Twin Lakes, Travelers Casualty and Surety Co. of America, knew the score.
Likely expecting the price to go up with a conviction, Travelers reached an agreement with Martin and Fulton in April 2013. Although the amount remained confidential, Martin's parents had earlier rejected a one million dollar offer.
I suspect Fulton waived her usual speaking fee for the Convention, if that is the "global speaker, celebrity, and entertainment agency" that represents Fulton allowed her to do just that.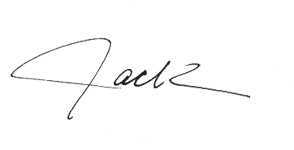 Jack Cashill's newest book, TWA 800: The Crash, the Cover up, the Conspiracy can now be ordered at Amazon.