© Jack Cashill
AmericanThinker.com - September 30, 2016
In a halfway honest front-page article Thursday, the Washington Post posed the following question in the headline, "Enabler or family defender? How Hillary Clinton responded to husband's accusers."
I say "halfway" because reporter Shawn Boburg knew the answer to his question. Hillary provided it herself during a crucial "60 Minutes" interview to which Boburg alluded more than once. That interview took place on January 26, 1992, the day America first met Hillary Clinton.
Earlier that same month, Arkansas state employee Gennifer Flowers confessed to a tabloid that she and Bill Clinton had had a 12-year affair. In a Hail Mary attempt to save Bill's candidacy, the Clintons agreed to the interview with CBS's Steve Kroft.
When Kroft asked Bill about the affair, he answered, "That allegation is false." Hillary, her hands lovingly intertwined with Bill's, nodded her approval. Of course, they were both lying, Bill with much greater skill.
At this point in the interview, Hillary explained how Flowers's claim surfaced. "When this woman first got caught up in these charges," she said, "I felt as I've felt about all of these women: that they had just been minding their own business and they got hit by a meteor, and it was no fault of their own."
Hillary then followed up with the assertion that answered the Washington Post's question: "We reached out to them. I met with two of them to reassure them they were friends of ours." (italics added) Yes, Hillary was -- and still is -- an enabler.
Hillary did not do all her own dirty work. As the Post acknowledges, in 1992 the Clinton campaign hired private detective Jack Palladino "to investigate the accusers involved in two dozen allegations."
At the time, the Clinton campaign was insisting that these women were being pressured to lie by tabloids waving cash. Palladino's role, as Clinton aide Betsy Wright memorably told the Post's Michael Isikoff in July 1992, was to manage the "bimbo eruptions."
Among the presumed bimbos the Clinton campaign "reached out" to was a former Miss Arkansas, Sally Miller Perdue. In July 1996, Perdue appeared on the Sally Jesse Raphael show to discuss her 1983 affair with Clinton, an affair later corroborated by several Arkansas State troopers. In his article a week after Perdue's appearance, Isikoff noted that Palladino had done a sufficiently good job smearing Perdue that "no major news organization has reported the account."
In August 1996, still worried about Perdue's potential to disrupt the campaign, the Clintons had Democratic party operative Ron Tucker speak to Perdue. According to Perdue, Tucker told her, "There were people in high places who were anxious about me and they wanted me to know that keeping my mouth shut would be worthwhile."
"Worthwhile" meant a GS-11 or higher job with the federal government. If she turned down the offer and talked to the media, "He couldn't guarantee what would happen to my pretty little legs." After harassing phone calls and damage to her car, Perdue chose to go into hiding.
Perdue was the least of the Clintons' problems in 1992. More potentially troublesome were the women that Clinton had assaulted, Juanita Broaddrick, Elizabeth Ward Gracen, and Paula Jones among others.
This week's Post article pulls its punches on both Jones and Broaddrick. In the Post's account, Jones was "groped" and Broaddrick was the victim of a claimed "sexual assault." Yes, Clinton did grope Jones, but as she would later testify under oath, "Mr. Clinton then walked over to the sofa, lowered his trousers and underwear, exposed his penis (which was erect) and told me to 'kiss it.'"
As to Broaddrick, she was not merely assaulted. She was raped. "It was a real panicky, panicky situation," Broaddrick told NBC's Lisa Myers in February 1999. "I was even to the point where I was getting very noisy, you know, yelling to 'Please stop.' And that's when he pressed down on my right shoulder and he would bite my lip."
Immediately afterwards, a colleague found Broaddrick in her hotel room crying and "in a state of shock," her pantyhose torn and her lip swollen. The Post made no mention of Hillary's literal hands-on effort to silence Broaddrick. "She threatened me at that fundraiser," Broaddrick said of an intimidating grip-and-grin with Hillary soon after the rape, "that's foremost in my mind; I'll never forget that; I'll never forget that encounter."
The Post article in question makes no mention of Gracen. As Iskoff reported in his 1999 book, Uncovering Clinton, Gracen had a one-off with Clinton in 1983 when Clinton was governor and she was serving as Miss America.
To assure Gracen's silence during the 1992 campaign, Clinton campaign manager Mickey Kantor got together with Clinton's friend and Hollywood producer, Harry Thomason, and they arranged for her to take a part in a mini-series then filming in Croatia.
There was a reason to get Gracen out of the country. Like Broaddrick, Gracen was married when she was sexually assaulted by Clinton. "It was rough sex," Isikoff wrote, "Clinton got so carried away that he bit her lip, Gracen later told friends. But it was consensual."
Writing before Broaddrick's prime-time confession, Isikoff missed the lip-biting MO. He also failed to acknowledge that at least one of Gracen's friends, Judy Stokes, had told the Paula Jones legal team that the sex was not consensual at all.
"Do you believe Clinton raped her?" investigator Rick Lambert asked her. "Absolutely," Stokes replied. "He forced her to have sex. What do you call that?"
In April 1998, Gracen came to the embattled Clinton's aid, this time by recanting an earlier lie that she had never had sex with Clinton. In a television interview, Gracen said of the 1983 encounter with Clinton, "What I did was wrong, and I feel very bad about it now." Gracen denied that the sex was coerced and said almost laughably of Hillary, "I'll apologize to her now. It was wrong."
After her 1998 TV interview, fearing a subpoena from prosecutor Ken Starr, Gracen flew to the Caribbean where she went island hopping for several months. "She had no interest being drawn into the case," wrote Isikoff. "She had already lied for Clinton once."
Then as now, the media had no interest in discovering who arranged for Gracen's faux apology or her sun-drenched flight from justice.
Despite her decades-long sexist and classist war on women, Hillary had confidence enough in the major media to tweet in November 2015, "Every survivor of sexual assault deserves to be heard, believed, and supported."
Every survivor, that is, except Bill's "bimbos." Although she had yet to coin the term, Hillary had apparently assigned these women to the ranks of the "deplorable." If clarification were needed, Clinton aide James Carville provided it on national TV in 1996. "Drag a hundred-dollar bill through a trailer park," said Carville for the ages, "you never know what you'll find."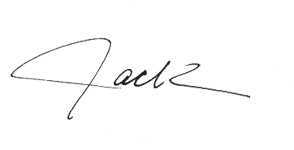 Jack Cashill's newest book, TWA 800: The Crash, the Cover up, the Conspiracy can now be ordered at Amazon.