_____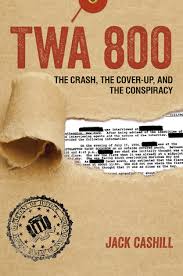 Order Jack Cashill's latest book, TWA 800: The Crash, the Cover-Up, and the Conspiracy
______
Order Jack Cashill's book,
Scarlet Letters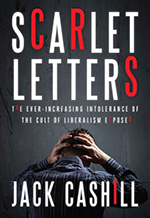 ___
Get your copy of Jack Cashill's book, "You Lie!"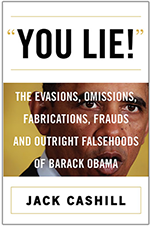 ___
Get your copy of Deconstructing Obama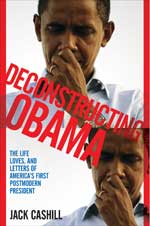 ___
Jack Cashill's book:
Hoodwinked: How Intellectual Hucksters have Hijacked American Culture
© Jack Cashill
AmericanThinker.com- January 13, 2017
Buzzfeed editor Ben Smith has had a rough week. As the man who decided to publish the "secret dossier" about Donald Trump's alleged hijinks in Moscow he has suffered the ultimate indignity of having even MSNBC call him out for publishing fake news.
Earlier he sent a note to Buzzfeed staff explaining his decision. "Our presumption is to be transparent in our journalism and to share what we have with our readers," he wrote. "We have always erred on the side of publishing."
If true, Ben Smith has come a long way from the Ben Smith who once wrote for Politico. There, in 2008, Smith helped spike a story that could have undone Obama's candidacy, a story that was hugely more credible than the golden shower fable out of Moscow. In 2012, he helped spike a more elaborate version of the same story.
The story involved the late Percy Sutton, a widely respected African American entrepreneur and politico. A Manhattan borough president for twelve years, Sutton had appeared in late March 2008 on a local New York City show called "Inside City Hall." When asked about Obama by the show's host, Dominic Carter, the octogenarian Sutton calmly and lucidly explained that he had been "introduced to [Obama] by a friend."
The friend's name was Dr. Khalid al-Mansour, and the introduction had taken place about twenty years prior. Sutton described al-Mansour as "the principal adviser to one of the world's richest men." The billionaire in question was Saudi prince Al-Waleed bin Talal.

According to Sutton, al-Mansour had asked him to "please write a letter in support of [Obama] ... a young man that has applied to Harvard." Sutton had friends at Harvard and gladly did so.
Three months before the election it should have mattered that a respected black political figure had publicly announced that an outspoken anti-Semite like al-Mansour, backed by a Saudi billionaire, had been guiding Obama's career perhaps for the last twenty years, but the story died a quick and unnatural death.

The principle assassin was Ben Smith. On September 4, 2008—a week after I reported this story in WND—Smith fired back in Politico. Sutton's story, Smith reported, "seems off in at least one key detail." The "detail" was that Obama, through spokesman Ben LaBolt, claimed not to know al-Mansour.

What Smith failed to report is that, unless forced to, no presidential candidate in his right mind would acknowledge the sponsorship of a man Smith described as a "Black Panther turned Muslim businessman."

As to the incriminating letter, LaBolt told Smith no such letter was ever written, but then added the loaded qualifier, "to our knowledge." This meant, of course, that if the letter did show up, Obama could act surprised.
Smith then contacted al-Mansour, who had to this point "avoided directly contradicting the story out of respect for Sutton." When pressed by Smith, however, he too reportedly denied knowing Obama or requesting a letter from Sutton.

If that were not enough, two days later Smith cited a "spokesman for Sutton's family," named Kevin Wardally, who had sent an email to Smith claiming that Sutton "misspoke in describing certain details and events."
This email was enough for Smith "to put the story to rest for good." As Smith explained with unknowing irony, "There's absolutely no other evidence for the story, and much that contradicts it."

The evidence in the story's favor was a videotaped interview with the well-spoken patriarch of black New York politics. The evidence against it was the denial of the man's credibility by two self-interested spokesmen that no one had ever heard of.

Still Smith's cursory investigation was cover enough for the major media to snooze and for the progressive blogs to attack. DemocraticUnderground.com, for instance, headlined its article, "Conservatives Attempt to Tie Obama to Black Panther Leader Fizzles."

That the major media avoided the story altogether doomed it to irrelevance. That was a shame. Two weeks later, respected investigative reporter Ken Timmerman showed just how shaky was Smith's reporting.

When Timmerman contacted the Sutton family and Sutton's personal assistant, they would refute nothing Percy Sutton had said. In fact, they did not even know who "spokesman" Wardally was. Wardally would claim that he was retained by one of Sutton's nephews, but that nephew had apparently fallen out of favor with the elder Sutton.

Moreover, al-Mansour would tell Timmerman that he did, in fact, know Obama but that he "was never going to be in that situation," referring to the embarrassing position in which the Reverend Wright had put Obama.

In September 2012, Smith, now with Buzzfeed, revisited the story after a conservative writer surfaced a 1979 piece by nationally syndicated columnist Vernon Jarrett. The Jarrett column spoke to the "rumored billions of dollars the oil-rich Arab nations are supposed to unload on American black leaders and minority institutions." His interview subject was none other than al-Mansour. "It's not just a rumor," al-Mansour assured him ten years before Obama started at Harvard. "Aid will come from some of the Arab states."

Jarrett, as Smith mentioned, was the father-in-law of chief Obama adviser Valerie Jarrett. More importantly, as Smith failed to mention, he was also the protégé of Obama's Communist mentor, Frank Marshal Davis.

Again, Smith turned to al-Mansour for clarification. This time, al-Mansour assured him that Jarrett, like Sutton before him, was not telling the truth. "I have no idea what the motivation of Mr. Jarrett was," he told Smith. Ditto for Sutton's claim: "Mr. Sutton's dead, I would have no idea," he assured Smith.

For Smith that was enough to kill the story once more. After all, he had a president to re-elect.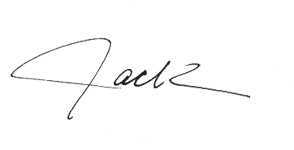 Jack Cashill's newest book, TWA 800: The Crash, the Cover up, the Conspiracy can now be ordered at Amazon.