by Jack Cashill
News Talk 980 KMBZ (Year: 1999)

Courtesy of the Cashill Newsletter
July 23, 1999
What, you ask, could Michael Forbes possibly have been thinking? Consider the following scenario.
It is completely understandable that [New York] Congressman Michael Forbes would want to join the "New Democrat" Party. Hillary and Bill head that party and they change their minds a lot too.
Hillary recently changed her mind about Palestinian statehood, a bare 189 as far as I could tell.
Instead of groveling over every children's issue, she now supports a big price increase on milk pushed by New York's milk lobby.
She went from throwing White House lamps at Bill to throwing punches at him (see Christopher Anderson's new book, "Bill and Hillary: A Marriage").
She abandoned the Cubs in favor of the Yankees, and she abandoned all feminist issues in order to earn the title of , "The First Enabler."
Oh yeah, one more thing: she now says she always supported Welfare reform.
Right.
And Bill? What of this New Democrat? Given my limited time on this earth, it is impossible to recount or to identify his flip-flops, all flips and flops covered by a shameless string of lies.
So the party of Hillary and Bill welcomes Representative Michael P. Forbes to their party. Congratulations Mr. Forbes, you just beat the "last call" for this misguided party.
Just one question. Did you ever think to talk to Vice-President Al Gore when you were being seduced by President Clinton? Unless you have forgotten, your leader is a lame-duck and his replacement is just plain lame.
Bon Voyage!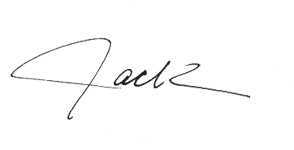 ---
And now for some vintage Cashill:
Jack Cashill co-hosts "Talk Back with Mary (O'Halloran) and Jack" on News Radio 980 KMBZ 9-11 AM. Jack occupies the chair Rush Limbaugh previously had while in Kansas City.
Jack is a public speaker, author, political consultant, creative director for tv and radio campaigns and an Emmy Award video producer.
You can reach Jack Cashill at Cashill Marketing & Communications . . .