© Jack Cashill
AmericanThinker.com - August 5, 2013
The best mob story ever told does not involve Al Capone or Bugsy Segal or John Gotti. It involves a mobster few American have ever heard of, Greg Scarpa by name, and his not quite as lethal son, Greg Scarpa Jr., "Junior" going forward.
One reason few people ever heard of Scarpa is that until his arrest in September 1992, he worked as a "Top Echelon Confidential Informant" under the protection of the FBI for the most of the thirty years prior. During that time, Scarpa murdered at least fifty people. Understandably, this is not a story not that the FBI wants told, but author Peter Lance has told it anyhow in his stunningly comprehensive new book, Deal With The Devil.
I have taken a particular interest in this story over the years because of the light it shines, improbably enough, on the destruction of TWA Flight 800 off the coast of Long Island in 1996, a subject about which I co-authored the 2003 book First Strike. More on this angle later.
The FBI protected Scarpa, a capo in the Colombo family, because he provided intelligence on New York's five notorious La Cosa Nostra (LCN) families. Some of the intelligence was accurate. All of it was self-serving. As needed, Scarpa provided other services as well. In 1964, the FBI, under enormous pressure to solve the "MissBurn" case, sent Scarpa to the small Mississippi town of Philadelphia. His job was to interrogate one of the locals who knew what happened to three civil rights workers who had gone missing.
The fellow would not talk to the FBI. Armed with a straight razor, Scarpa proved much more persuasive. FBI agents soon found the bodies, as the man told Scarpa they would, buried under an earthen dam. Although this part of the saga did not make the movie, Mississippi Burning, Lance makes a compelling case for its legitimacy. Nor was this the only time the FBI sent Scarpa to Mississippi.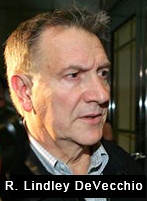 In return for his services, the FBI kept Scarpa out of prison. At the heart of Lance's book is the contention that the FBI, in the person of agent Lin DeVecchio, did much more, none of it justifiable. Lance argues that DeVecchio lost his moral balance and, at the very least, provided Scarpa with the kind of FBI intelligence that allowed Scarpa to target his enemies.
What has intrigued me most is the activity of New York City's FBI office in the summer of 1996, the year TWA 800 was destroyed. In April of that year, the office's assistant director, Jim Kallstrom, sent a memo to the head of the FBI, Louis Freeh, warning that the continued internal FBI investigation of DeVecchio would "have a serious negative impact on the government's prosecution of various LCN figures."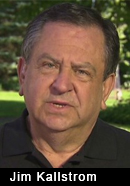 In July 1996, the case was still dragging on when Freeh assigned Kallstrom to head up the TWA Flight 800 investigation. For the first five weeks Kallstrom did a credible job before buckling under White House pressure on or about August 22. I have always wondered what combination of carrots and sticks the White House used to misdirect the investigation away from the obvious missile strike to a fully contrived mechanical failure.
Without making the connection directly, Lance suggests a possible carrot. In early September 1996, the Justice Department abruptly closed its thirty-one month long investigation and informed DeVecchio that a prosecution was "not warranted." By mid-September 1996, Kallstrom had ended all talk of a bomb or missile and pushed through the administration's "mechanical failure" narrative. Kallstrom would remain DeVecchio's most prominent champion even during his criminal trial on the same charges.
As an FBI informant, Junior picked up where Scarpa senior left off. Awaiting trial in 1996 in New York's Metropolitan Correctional Center (MCC) on racketeering charges, Junior turned down a 17-year plea offer in the hope that he could finesse information out of a few of his fellow prisoners and trade it for a reduced sentence.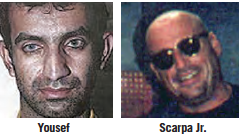 Incredibly, those prisoners included Ramzi Yousef, Abdul Hakim Murad, and Wali Khan Amin Shah Shah, all awaiting trial on what is known as the Bojinka plot, and Eyad Ismail, who was awaiting trial for the 1993 bombing of the World Trade Center along with Yousef. In January 1995, Yousef's Manila apartment had caught fire just weeks before he and his co-conspirators were to unleash Bojinka, the plot to blow up a dozen American airliners over the Pacific. He was apprehended a month later.
On March 7, 1996, Junior initiated a meeting with assistant U.S. Attorneys Valerie Caproni and Patrick Fitzgerald and his own attorney, Larry Silverman, to formalize the arrangement. For more than a year, Junior worked these guys for intelligence and passed it along to the FBI. The investigators who first unearthed the FBI documentation, the late Stephen Dresch and Angela Clemente, have rightly called Scarpa's information "the single most significant Al-Qaeda intelligence in U.S. History, prior to 9-11."
"Yousef wants to blow things up but he does not say why," Junior would tell his handlers. Yousef was fully capable of such mischief. In 1994, he had planted a bomb on a Philippine Airlines 747 as something of a test and killed the Japanese national who was sitting above it.
In May 1996, Junior reported that "during the trial [Yousef et al.] had a plan to blow a plane up to show they are serious."
As July 17 approached, according to Junior, Yousef was warning friends not to fly on TWA or American Airlines on the morning of July 18. On the night of July 17, after the explosion, Yousef kept pressing to use Junior's cell phone, which he allegedly did not know was part of an FBI sting. Yousef called 9-11 mastermind Khalid Shaikh Mohammed that night, saying, "What had to be done has been done, TWA 800" (last two words unintelligible).
A week after the blast, Junior reported, "Murad feels that they may get a mistrial from the publicity surrounding the TWA explosion." By this time, Yousef had already appealed for one and been turned down. It is altogether possible, indeed likely, that Yousef had nothing to do with the destruction of TWA Flight 800. An opportunist to the core, he was willing to take credit nonetheless. Given his track record, however, the authorities had to have taken him seriously.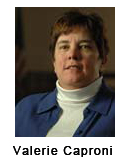 On July 24, the FBI reported, "Scarpa advised that Yousef has been avoiding any conversation pertaining to the explosion." Within days of the TWA 800 crash, the same U.S. attorney who was managing the Scarpa sting, Valerie Caproni, illegally took the crash investigation away from the National Transportation Safety Board and gave it to the FBI.
For the next five weeks, the FBI led the media to believe a bomb had destroyed TWA Flight 800. This culminated in the August 23 New York Times headline, "Prime Evidence Found That Device Exploded in Cabin of Flight 800." Given the intelligence Caproni had gotten from Scarpa, she would have had to suspect that Yousef's people were responsible for the presumed bombing.
And yet there is no evidence in the available FBI documents to suggest that any pressure was brought to bear on either Yousef or Junior to cough up information. There are several possible reasons why. The most obvious is that from day one the White House knew that a missile, not a bomb, had taken down the airplane. The leaking of "bomb" evidence was a conscious misdirection.
The less obvious reason is that Caproni and the FBI had come to see Junior as a liability. If they publicly gave him credit for his intelligence work, it would be hard to deny his corroboration of the charge that his father had a lethally corrupt relationship with DeVecchio.
Some seventy-five trials of New York-area mob figures hinged on DeVecchio's integrity. If that were impeached, there would be chaos in the courts. This is the story that Lance tells. Junior received no credit for his intelligence work. At the end of the day, the authorities called it a "hoax and scam," despite the fact that in February 1997 Junior passed along Yousef's comment that Islamic terrorists "will like hijacking airplanes so much that they will become addicted to them."
Caproni herself tried Junior on a non-lethal RICO charge and saw to it that he got a preposterous hard 40 at the Florence, Colorado, ADMAX. Caproni called the conviction one of her " proudest accomplishments." She went on to become chief counsel for the FBI.