© Jack Cashill
AmericanThinker.com - December 8, 2009
In his book, "Barack and Michelle: Portrait of an American Marriage," celebrity journalist Christopher Andersen shows how the Obamas' reckless spending pushed them to enlist Bill Ayers to help Barack write his much acclaimed 1995 memoir, " Dreams From My Father."
According to Andersen, Obama was "hopelessly blocked" in his effort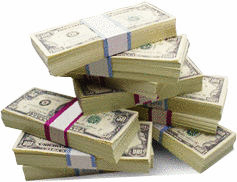 to honor the $150,000 contract Simon & Schuster had advanced him three years prior.
Obama was particularly worried because he had spent $75,000 of the advance and had produced nothing. In 1993, the publisher canceled the contract but let Obama keep the money after he pled poverty due to "massive student loan debt."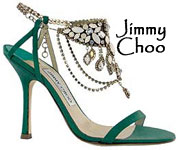 At the time, the Obamas, still childless, were making $250,000 a year between them. Michelle had a personal trainer and a closet full of Jimmy Choo shoes, but their creditors would have to wait.
After his agent secured Obama a smaller contract with the Times Books division of Random House, Barack decamped to Bali— Bali?--in the hope that he would be able to finish the book without interruption. That did not happen either.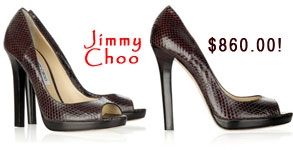 With a new deadline pressing, Michelle recommended that Barack seek advice from "his friend and Hyde Park neighbor Bill Ayers." The rest is history, at least to those of us who are paying attention.
Personal debt is nothing new. "He that goes a-borrowing goes a-sorrowing," said Benjamin Franklin some 250 years ago. As I show in my new book, Popes and Bankers, we have been in debt as a nation and a people from the very beginning, Thomas Jefferson being a classic prodigal.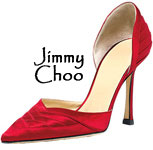 The difference between Obama and Jefferson, though, is that the latter did not project his personal failings onto the nation as a whole.
In George Washington's first term, Jefferson, as secretary of state, went head to head with Alexander Hamilton and his Federalist allies. Jefferson saw debt as the fuel for Federalist ambitions and pulled in the reins or at least tried to.
In 1798, while serving as vice-president under John Adams, he argued that the surest way to reduce the scope of national government would be to pass a constitutional amendment "taking from the Federal Government the power of borrowing."
On the home front, however, Jefferson was something else.
In the land-rich, cash-poor, morally ambiguous clime of antebellum Virginia, debt was something of a given for country gentleman. And the older Jefferson got, the deeper he sunk into it
In 1809, after serving eight years as president, Jefferson returned home to his beloved country home, Monticello. Upon settling in, he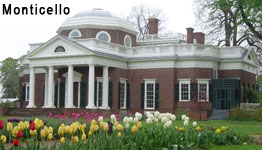 promptly informed his business agent that he would be unable to make his regular payments on the $8,000 he had borrowed from a widow named Mrs. Tabb.
Then, all too typically, Jefferson threw his energies not into cash crops but into his gardens. The widow woman would have to wait.
Jefferson would spend most of the remaining seventeen years of his life at Monticello where he stumbled from debt to debt, from financial crisis to financial crisis.
Despite a recurrent inability to meet his overhead, he continued to spend his money on books, wine, horses, and especially on that colossal money pit of a house.
To make ends meet, in 1817 Jefferson went to his good buddy at the Bank of the United States, its president Wilson Nicholas, and asked to borrow $6,000. Nicholas happily agreed to co-sign for the loan, and the bank approved it.
This sort of cluster backscratching suggested a future pattern for central banking, American style, which was not long in the fulfilling.
Six months later, in April 1818, Nicholas asked Jefferson to co-sign on a $20,000 loan to Nicholas himself, at 12 percent annual interest, and Jefferson obliged. Bad move. Nicholas defaulted and Jefferson was stuck with the debt.
To get out from under, Jefferson took out another loan and persuaded his grandson and protégé, Jeff Randolph, to co-sign. As collateral, Jefferson put up nearly 1,000 acres that would have passed to Randolph and, in so doing, stuck his descendants with the consequences of his own prodigality.
In his public life, at this same time, Jefferson was stepping up his attacks on the nation's debt. Although it would be easy to accuse him of hypocrisy, he was more likely hoping that America as a nation could avoid the turmoil he felt as an individual.
In 1820, after saddling his grandson with his own debt, he wrote, "It is incumbent on every generation to pay its own debts as it goes. A principle which if acted on would save one-half the wars of the world."
One restless night in January in the last year of his life, the distressed 82 year-old Jefferson was lying awake desperately trying to plot the family's financial redemption when an idea descended upon him, in his daughter's words, "like an inspiration from the realm of bliss."
The family would sponsor a lottery. For as little as $1 an everyday Joe could have the chance to secure a large swath of Jefferson property. Jefferson hoped to raise $60,000, enough to pay off the debts and allow him and his daughter to live out their days in something like comfort.
Jefferson even harbored the hope that the state of Virginia would purchase the tickets and burn them all as a way of acknowledging Jefferson's years of public service.
As a younger man, this is exactly the kind of entitlement that would have set his democratic teeth on edge. Unfortunately for Jefferson, the young legislators of Virginia inherited that spirit and rejected the lottery.
"I see in the failure of this hope, a deadly blast of all my peace of my mind during my remaining days," he wrote to Jeff Randolph.
No, economic virtue did not end at the nation's beginning. Upon leaving office in 1953, for instance, Truman drove back to Missouri with Bess in his own car and settled in the humble Independence home he and his wife had once shared with his mother-in-law, there to live out his remaining days.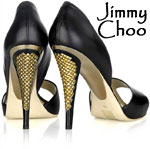 No horses, no wine cellar, no mansion, no slaves, no personal trainer, no Jimmy Choo shoes, no debt.