Get your copy of Deconstructing Obama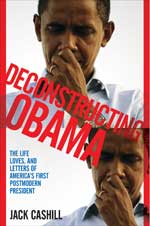 ___
Jack Cashill's book:
Hoodwinked: How Intellectual Hucksters have Hijacked American Culture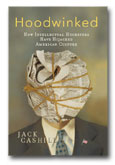 Click here for signed first edition

©Jack Cashill
AmericanThinker.com - March 21, 2012
The major story in Europe these last few days has been the manhunt for the killer of four people at a Jewish school in Toulouse and three French paratroopers. Since the paratroopers were all "of color," the open speculation by European talking heads was that the gunman was a Neo-Nazi, thus someone on the "extreme right," a possibility that energized the media.
The Google post for the most recent Associated Press article (10 AM, French time), for instance, reads "French hunt school killer, suspect Neo-Nazi ties." The lead on the Google page reads, "The focus fell Tuesday on three paratroopers who had been expelled from their regiment near Toulouse in 2008 for neo-Nazi sympathies, a police official said." When the reader clicks on the article, however, he is taken to a newer article.
Here the reader learns, "The suspect is 24 years old, of French nationality and says 'he belongs to al-Qaida.'" Apparently, he wanted "to take revenge for Palestinian children" killed in the Middle East, and is angry at the French military for its operations abroad. Although too early to say this with complete confidence, I do not think we will hear any apologies for a "rush to judgment." Going forward, I don't think we will be hearing much about the story at all.
Webmaster's Note: Jack Cashill's Book-TV presentation of "Deconstructing Obama" can be viewed at http://www.c-spanvideo.org/program/298382-1