California, What's the Matter with
General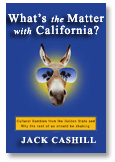 Jack Cashill's book: "What's the Matter With California."
© Jack Cashill,
WorldNetDaily - June 2007 & July 28, 2011
Marcos Aguilar, the principal of Los Angeles' La Academia Semillas del Pueblo--The Seeds of the People Academy—has arguably done the Hispanic cause in LA more harm than anyone since the Menendez brothers. What prevents him from being a complete failure is the impressive talent he has shown as bad example. Talk radio hosts in LA thank God for the day he came into their lives.
Aguilar claims to be teaching his primary school students how "to analyze the world in several languages," including English, Spanish, Mandarin and Nahuatl, an Aztec language. By learning Nahuatl, the students are expected "to understand their relationship with nature" as well as the "customs and traditions that are so imbued in the language." Given what they actually do learn, these kids better hope that the Aztec Denny's has pictures on the menu or else they are going to starve to death.
On the up side, the kids at Seeds Academy do plenty of math. On the down side, they do Nahuatl math, which works on a base 20 system even though the rest of the world works on base 10. The fact that California also tests on a base 10 system helps account for Seeds' rank as the 458 th best elementary school of the 463 in the LA Unified School District. Reportedly, Seeds beat out those schools that calculated in Ebonics, Esperanto and Pig Latin.
Under the leadership of people like Aguilar, once proud California chalked up a "bottom six states" ranking in 2005 in every single National Assessment for Educational Progress (NAEP) test its students took. Only Mississippi sends a smaller percentage of high school students to four-year colleges than California, a trend that, according to one typical study, results from "too few counselors, teachers and college preparatory courses." As if.
When Jorge Lopez took over the 92% Hispanic Oakland Charter School in 2004, it was nearly as deranged as Seeds in LA. In his visits, Lopez saw the educators forcing this "culture crap" on the kids and mixing in enough "liberal jargon" to turn them against their parents. Lopez responded by firing the entire staff down to the janitors and starting over with the model pioneered by his mentor, Ben Chavis, at the nearby American Indian Public Charter School.
"Culture is a job for the parents," said Lopez. "My job is to educate the kids." This past year, with 100 percent of his students taking California's Academic Performance Index test, Oakland Charter scored an 857, second in Oakland only to Chavis's school.
The first of his family born in America, Lopez grew up hard on the mean streets of Richmond, California. In the 10 th grade at Richmond High—" Gladiator School" he calls it--he got jumped on the first day of school and pistol whipped on the second. On the third day, he called it quits and went to work with his mother cleaning houses. Only the intervention of an attorney client of his mother's redirected him into the safer confines of Berkeley High from which he finally graduated. With the help of an older brother and his girl friend, now his wife and mother of his three children, Lopez abandoned a not so promising career dealing guns and drugs and made his way to and through college and grad school.
The affable 35 year-old Lopez has an epic struggle on his hands. On this small battlefield in Oakland, he is fighting the Aguilars of California for the soul of Hispanic America, the soul of the nation for that matter, and he knows it. He says of Aguilar, "We're enemies." As he reminds his students, "The reason our parents moved to the United States is because their own countries were so screwed up." He pushes not Mexican culture but what he calls "first generation ideals," namely hard work, family, and conservative values in an American context.
To make Lopez's life just a little more difficult, however, the California media and educational establishment are pulling for Aguilar. "School regenerates immigrants' pride," reads one headline. " Charter School Fighting Back," reads another, and they are not talking about the Oakland Charter Academy. As is his wont, Lumbee Indian Ben Chavis cut right to chase in explaining why many in authority want people like him and Lopez to fail. "The liberals hate [us]," he told me, "for proving their method does not work with us 'darkies'."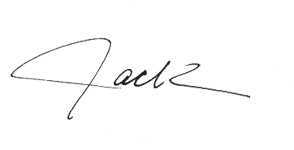 Jack Cashill's book, What's the Matter with California, is now available.